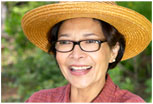 Although most pterygia are harmless and can be left alone safely; they are surgically removed for the following reasons:
Vision: If a pterygium is obstructing vision.
Discomfort: If a pterygium is causing excessive irritation due to dryness / inflammation or a persistent foreign body sensation.
Cosmetic: If a pterygium is unsightly or cosmetically unappealing.