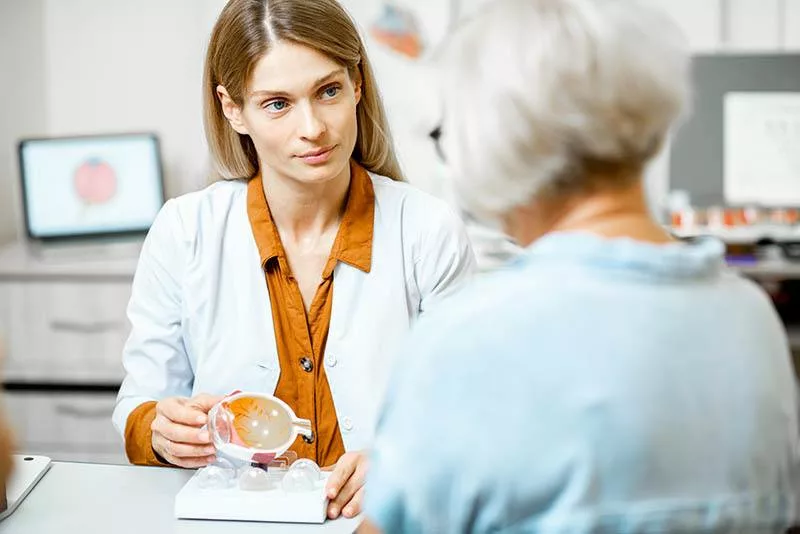 Answers to Common Concerns About Cataract Surgery
Did you know that one out of every six Americans over the age of 40 suffers from vision problems caused by cataracts? A cataract is a clouding that occurs on the lens of an eye. If left untreated, cataracts can grow and continue to get progressively worse, which can ultimately lead to total blindness. If you have been diagnosed with cataracts it is important to seek surgical intervention or risk losing your vision entirely. Read on to learn more about our patient's most common concerns going into cataract surgery and prepare yourself for this life-changing procedure.
General Concerns About Cataract Surgery
Our goal at NeoVision Eye Center is to ensure your confidence and comfort throughout your entire vision correction journey. We encourage all our patients to ask any and all questions they might have leading up to their surgery day. Below are the most common concerns we hear.
Will Cataract Surgery Hurt?
At NeoVision Eye Center most patients report little to no pain throughout their cataract removal procedure. During your pre-op examination, your eyes will be numbed with an anesthetic eye drop and you will be provided intravenous medication for relaxation. You will remain awake during the procedure and if you feel discomfort at any time, additional medication is administered immediately.
How Long Does Cataract Surgery Take?
The removal surgery only lasts 15 to 30 minutes, but you should plan to be at NeoVision Eye Center for roughly two hours. During your appointment, a nurse will prep you for the procedure and monitor you for up to 30 minutes afterward to ensure your comfort.
What Is an Intraocular Lens (IOL)?
During surgery, your cloudy lens is removed and replaced by an intraocular lens (IOL). An IOL is an artificial lens that is implanted in your eye after your clouded lens is removed. IOLs are engineered to be a permanent replacement to your natural lens, so they are lightweight and flexible. Once implanted, they naturally heal in place without the need for sutures and will remain virtually undetectable.
At NeoVision Eye Center we provide high-quality vision correction lenses for patients undergoing cataract surgery. Based on your personal visual goals, these advanced IOLs amend vision impairments and eliminate the need for corrective eyewear. Learn more about how to choose the best intraocular lens for you in our previous blog, "Choosing the Right Intraocular Lens for Cataract Surgery".
Can Cataracts Come Back After Surgery?
If you are suffering from vision loss due to cataracts, the natural lens of your eye is compromised. During cataract-removal surgery, the lens is removed and replaced with an artificial one. It is not possible for a cataract to grow on an artificial lens, so it is impossible for cataracts to come back after surgery.
Learn More About Cataract Surgery at NeoVision Eye Center
At NeoVision Eye Center in Union City, we pride ourselves on providing the highest quality care to all our Bay Area patients. Dr. Tandon has been performing cataract surgery since 1997 and has been a leader in refractive surgery technology and technique advancement. If you believe you may be at risk of developing cataracts contact us today to schedule a cataract screening.