During cataract surgery, the natural lens of the eye is removed, and an artificial lens called an intraocular lens, or IOL, is inserted into the eye.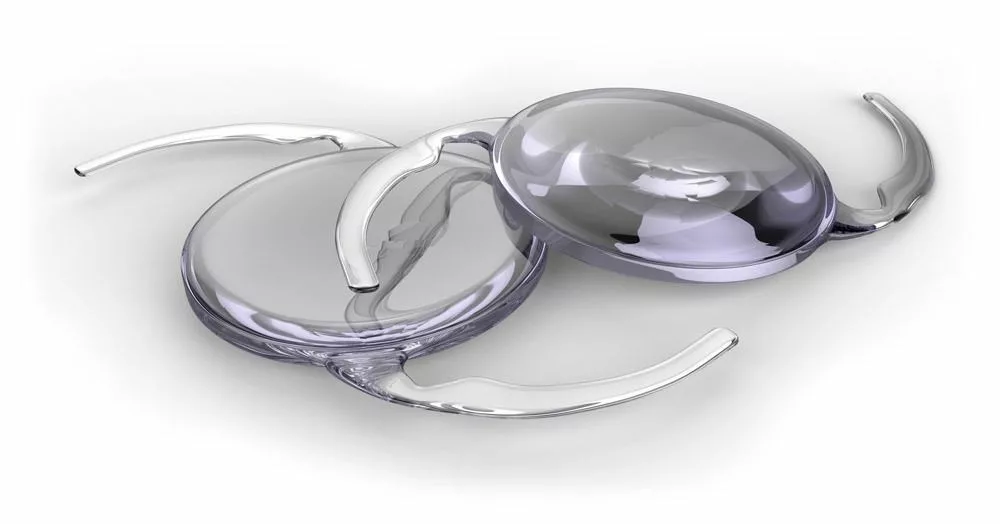 Intraocular Lens Implants Available After Cataract Surgery
NeoVision Eye Center is the Bay Area's leading Laser Cataract Surgery provider. We offer our patients the highest standard of care and the most advanced surgical technology. We work closely with you to ensure your optimal health and help you reach your vision correction goals. Below you will find a guide to all Intraocular Lens Implants available to you, and which is the best for you after cataract surgery at NeoVision Eye Center.
What are Intraocular Lens Implants (IOL)
An intraocular lens (IOL) is the thin artificial lens that replaces your eye's natural lens that is removed during cataract surgery.
During cataract surgery, a femtosecond laser is used to remove your eye's natural lens to allow access to the cataract beneath. After the cataract is removed your natural lens is replaced with an intraocular lens implant.
Much like prescription glasses or contact lenses, different IOL implants have different focusing strengths.
How Do I Known Which is The Best Intraocular Lens for My Cataract Surgery?
Your cataract surgeon, Dr. Shobha Tandon, will help you determine which IOL is best for you. There is no single IOL that is "best" for every person. It all comes down to finding the best set of lenses to address your specific needs. They might even recommend mixing two different multifocal lenses or two different types of intraocular lenses.
Your needs are best determined by your daily activities and which type of vision is of foremost importance to complete those activities. Your eye surgeon will work very closely with you to determine your goals so that you can be as satisfied as possible with your vision post-surgery.
Is your distance vision of utmost importance because you like to spend your time traveling, find it necessary for your occupation, or want the best distance possible for a round of golf? Do you not mind having to perhaps wear reading glasses or bifocals after surgery for the tradeoff of having the best distance vision possible? Each lens has its own set of benefits and limitations. These questions, and more, will help your surgeon work with you to determine the best lens possible for you.
There are also a number of pre-existing conditions that can affect which lens is right for you. Patients with glaucoma, macular degeneration, corneal disease, or other conditions will need a specific type of lens. Your ophthalmologist will discuss any of these conditions, your overall eye health and how it relates to which lens is best for you during your eye exam.
What Types of Intraocular Lens Are Available?
There are different types of intraocular lenses available today, so how do you decide which lens is best for you? Your trusted vision partner, NeoVision Eye Centers, explains the different types of intraocular lenses available to patients and how to determine which is best.
MonoFocal Intraocular Lens
Monofocal lenses are used to restore vision for one area of focus. These lenses are usually used to restore distance vision. After having a monofocal lens implanted into your eye, you may still need glasses or bifocals after surgery.
MultiFocal Intraocular Lens
Multifocal lenses provide high-quality vision at multiple distances. This lens can correct your vision for distance, up close, and everything in between. With a multifocal lens, you can achieve enhanced vision at a distinct distance customized to suit your lifestyle.
Multifocal lenses were created to improve upon the limitations of monofocal lenses and traditional cataract surgery. Previously after cataract surgery, restoring your distance vision would be the primary goal. Patients would still need to wear glasses or bifocals to restore their close-up vision.
For many, Multifocal IOL's are the right choice if you value having both improved distance and reading vision but do not mind some compromise in your distance vision.
Toric Intraocular Lens
Toric lenses are premium intraocular lenses that correct astigmatism as well as nearsightedness or farsightedness. They can help restore crisp, clear distance vision for astigmatic cataract patients. Your cataract surgeon will work with you to determine if your type of astigmatism can be helped by a toric IOL.
The benefits of a toric IOL are similar to that of a monofocal lens: Since they are monofocal they either allow better distance or reading vision, but not both.
Contact The Bay Area's Best for Your Cataract Surgery
Dr. Tandon has over two decades of experience as an ophthalmologist and has performed thousands of successful eye procedures for her 20,000 patients in the Bay Area. If you're a candidate for cataract surgery and have questions about which intraocular lens is right for you, contact NeoVision Eye Centers to schedule an appointment with trusted expert cataract surgeon Dr. Shobha Tandon.