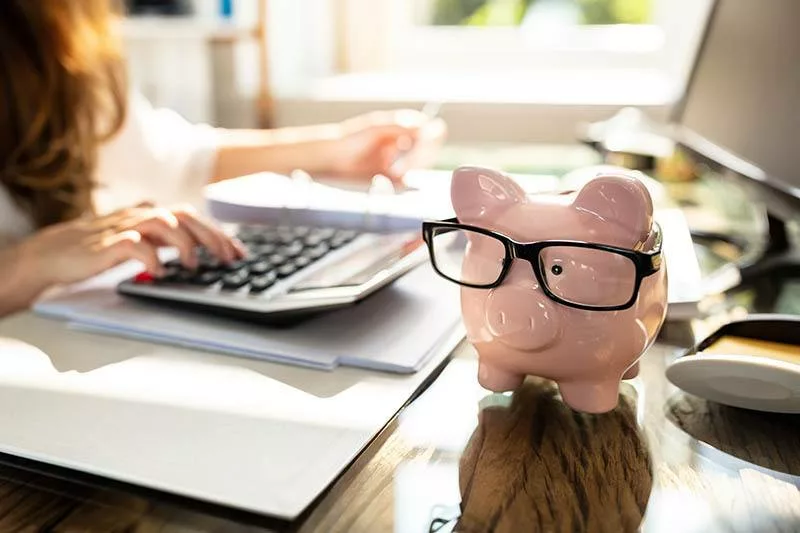 What Most Patients are Surprised to Learn About How Much LASIK Costs
Our patients are our number one priority at NeoVision Eye Center. Our team will take the time to answer any and all of your questions about LASIK eye surgery. Below we have outlined some of the things that most of our patients are surprised to learn when we talk about the cost of LASIK laser eye surgery.
1. The Cost of LASIK Laser Eye Surgery will Vary Patient to Patient
LASIK eye surgery is customized to every patient's vision correction requirements and goals. No two patients' needs will ever be identical, and every procedure is tailored to best benefit the recipient. The easiest way to determine the cost of your personalized procedure is through a free LASIK screening with experienced eye doctors.
2. LASIK Surgery is Priced Per Eye
Did you know that most people will have a 5% difference of vision in each eye without ever noticing? It is very common for a patient to have up to 20% less refractive power in one eye before they start to see the difference.
During your consultation appointment at NeoVison, your surgeon will evaluate your eyes individually and personalize a LASIK procedure for each one. Depending on the level of correction needed, LASIK can even be performed on only one eye. This is why you will see reputable eye surgeons pricing LASIK "per eye."
3. LASIK Surgery Takes Less than Ten Minutes Per Eye
When you choose to undergo LASIK laser eye surgery to correct your vision, you are paying for some of the world's most advanced laser technology. On average, the actual surgical procedure is completed in less than ten minutes per eye. In fact, with advanced Femtosecond Laser technology, the laser itself only takes 20-50 seconds to correct your vision.
4. LASIK "Discount Surgery" is a Red Flag
"Cheap" is not a word you typically want to hear when talking about having eye surgery. Places that advertise "discount LASIK," or unbelievable prices are usually just trying to bait people with a deal. It is not uncommon for these offers to be starting price points that don't include everything you will actually require for a successful surgery. Some "discount clinics" can even be using outdated technologies, or just have lower standards in general. You should never discount your safety when it comes to your eyes and vision quality.
5. Your Patient Care Shouldn't Stop after Your LASIK Surgery
Dr. Shobha Tandon has been providing Bay Area patients with personalized care for over 20 years. She has performed thousands of successful LASIK laser eye surgeries and provides each patient with continued care and support after their procedure, as well as through their recovery. Our entire team at NeoVision Eye Center is dedicated to providing the highest quality care through your entire LASIK vision correction journey.
6. Glasses or Contacts are More Expensive than LASIK
Both glasses and contact lenses are a temporary fix to something that is inevitably going to get more expensive over time. Glasses can get lost, broken, and scratched, and you never want to find yourself without a fresh pair of contacts when you really need them. This does not even include the time and money it takes to keep your prescriptions updated with ongoing eye care visits! No matter what way you look at it, you will have this recurring bill to pay for the rest of your life.
With LASIK laser eye surgery, your cost is all upfront, so you save both money and time in the long run.
7. There are Many LASIK Financing Options
At NeoVision Eye Center, we offer all our Bay Area patients multiple financing options for their personalized LASIK procedure. If you have a Health Savings Account (HSA) you can use this to pay for your LASIK surgery, or you can consider one of the two other LASIK financing options below:
Flexible Spending Accounts for LASIK
This is offered through your employer
You use pre-tax income to pay for medical expenses like LASIK
You can also save as much as $1,000 in tax from using your FSA
CareCredit's 24-MonthFinancing for LASIK
The application process takes less than 5 minutes
This allows you to pay for LASIK in monthly installments instead of all at once
24 months interest-free financing
Learn More About LASIK Laser Eye Surgery With a Free Guide from NeoVision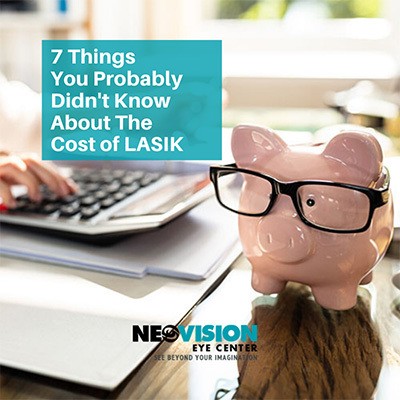 All of us at NeoVision Eye Center are eager to continue to provide our Union City patients with the highest quality care possible at this time. If you want to learn more about LASIK laser eye surgery, download our free guide today!