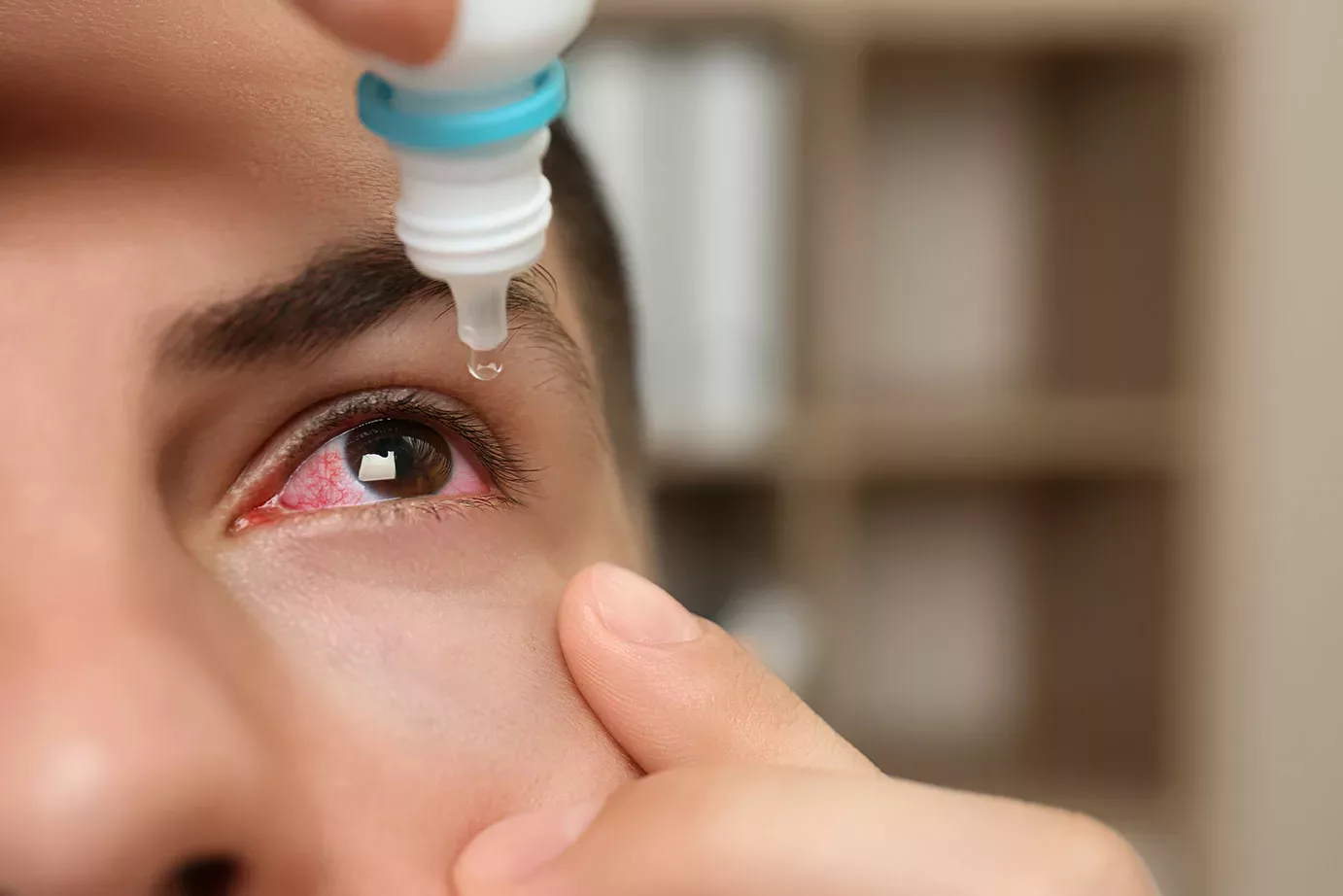 After cases of a rare drug-resistant bacteria were reported in users of Global Pharma Healthcare's artificial tears, the CDC issued an emergency bulletin on January 31, 2023. Cases have been reported in twelve states, including California (CA, CO, CT, FL, NJ, NM, NY, NV, TX, UT, WA, WI). The preservative free artificial tears made by Global Pharma Healthcare and distributed as EzriCare Artificial Tears and Delsam Pharma's Artificial Tears have been found to be the cause of an outbreak of a dangerous and rare bacterium, Pseudomonas aeruginosa, VIM-GES-CRPA. The company has now voluntarily recalled its products.
EzriCare and Delsam Pharma Artificial Tears Linked to Outbreak of Drug-Resistant Bacteria
As of February 7, 2023, among the 56 users who were infected by the rare bacteria, five experienced permanent blindness. One user died after the bacterial infection traveled to their blood stream. This is the first time this specific drug-resistant bacteria, Pseudomonas aeruginosa, VIM-GES-CRPA has ever been found in the United States.
What is a Drug-Resistant Bacteria?
When bacteria are drug-resistant, it means medicines, like antibiotics, are no longer an effective treatment, and the bacteria is able to continue to grow and the infection will spread. Treating infections caused by drug-resistant bacteria can be incredibly challenging and, in some cases, even impossible.
How Do You Treat a Drug-Resistant Infection?
Treating infections that are resistant to antibiotics is tricky. Each new drug that is tried may bring on more side effects, and trying different antibiotics may strengthen the bacteria's resistance. A doctor will closely monitor the condition as different treatments are attempted.
Steps to Take If You Have Used Recalled Eyedrops
While it can be scary, it's important to remember that even if you have used eyedrops or artificial tears that have recently been recalled, that doesn't mean you will get an eye infection. Everyone's immune system is different, and the number of bacteria in each bottle will vary, with some bottles not containing any. However, it is imperative that you take the appropriate steps to ensure peace of mind, and your continued health.
Discontinue Use Immediately
The CDC is advising anyone using EzriCare Artificial Tears to immediately discontinue using them, while awaiting further guidance from the CDC or the FDA. If your doctor recommended that brand, ask them for an alternative while you're waiting.
Report Symptoms to Your Healthcare Provider
As of February 2, 2023, the CDC was recommending that doctors not test for the bacteria unless a patient has used the eyedrops and is showing symptoms of an eye infection. If you have used one of the recalled brands of artificial tears and you're experiencing any symptoms of eye infection, you should report them immediately to your healthcare provider.
Symptoms that may indicate an eye infection include:
Eye Discharge beyond the typical morning discharge
New eye pain or discomfort
Redness of the eye or eyelid
Sensation that a foreign object is in the eye
Increased sensitivity to light
Blurry vision
Report Related Eye Infections or Reactions to the FDA (optional)
Reporting your reaction to the Food and Drug Administration (FDA) via their MedWatch Adverse Event Reporting program could help others, as the FDA investigates this outbreak. The FDA provides an online method for convenient reporting, in addition to mail and fax options on the company recall announcement page.
How to Reduce Your Risk of a Bacterial Eye Infection
In this instance, the recalled drops were contaminated before they were sealed. However, without proper care, any bottle of eyedrops, artificial tears, contact solution, etc. could harbor harmful germs and bacteria resulting in an eye infection. To avoid causing contamination to any of your eye drops, follow these health precautions:
Always wash your hands before use.
Never touch the tip of the liquid dropper with your hands or to your eyes.
Always keep the lid secured onto the bottle when you're not using them.
Store any kind of liquid eye drops in a cool, dry place.
Throw away any expired eye products. (especially when they are "preservative-free")
In addition, to these safety tips for eye drops, don't forget to keep your eyes healthy with proper hygiene. Avoid touching your eyes, wear safety glasses when appropriate, and following these precautions for using contact lenses to avoid a possible eye infection:
Always wash your hands with soap and water before inserting or removing your contact lenses.
Clean your non-disposable lenses according the manufacturer's directions.
Never put your contact lenses away without cleaning them.
After putting your contacts in, rinse your contact case with contact solution and let it air dry.
Replace your contact lens case every one to three months.
If you have trouble sticking to these care recommendations on a daily basis, consider disposable contact lenses.
Contact NeoVision Today, to Keep Your Eyes Healthy for Years to Come
Recall or not, it's always a good idea to stay on top of your eye health and monitor for any changes in your vision or symptoms of an eye infection. Even if you have perfect vision, this is not an indicator of eye health. In fact, many eye conditions show no immediate symptoms. This is why getting a comprehensive eye exam every one to three years is so important.
At NeoVision Eye Center, we have proudly helped protect and improve the vision of our Bay Area patients for over 20 years.
Contact NeoVision today for a Comprehensive Eye Exam!
Our expert ophthalmologists have experience diagnosing and treating all eye conditions and vision concerns in children, adults, and seniors. Fill out the form below to schedule an exam at our Union City office today.
"*" indicates required fields