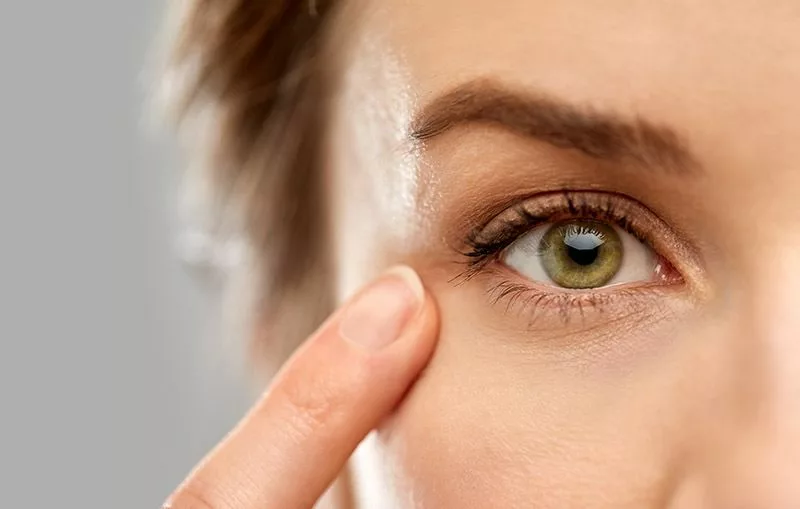 What You Need to Know About LASIK Eye Surgery
Are you considering LASIK Laser Eye Surgery to correct your vision? If you are looking for an alternative to eyeglasses or contact lenses, LASIK might be perfect for you. At NeoVision Eye Center we are committed to providing our patients with the most advanced care and take your questions and concerns about vision correction surgery very seriously. People often wonder how safe LASIK is. Our highly-trained and board certified LASIK surgeon Dr. Shobha Tandon has over 18 years experience and is here to answer all your safety questions about LASIK Eye Surgery. 
How LASIK Works
LASIK eye surgery is among the safest vision correction procedures available today. This fast and effective surgery utilizes laser technology to correct imperfections in your cornea to correct vision issues.
During this blade free procedure an advanced computer-controlled laser is used to create a thin-hinged flap on the surface of your cornea to allow access to the underlying corneal tissue.
The second step in the procedure utilizes another technologically advanced excimer laser to gently reshape your cornea to achieve the desired corrections. The thin flap of corneal tissue is then returned to its original position where is will naturally re-adhere as it heals.
You can learn more about LASIK eye surgery by viewing our Laser Vision Correction FAQ here!
Advanced LASIK Technology
Our office provides the most advanced state-of-the-art equipment available to diagnose and treat your vision correction needs.
Our cutting edge, FDA-approved, VISX Star S4 Excimer Laser and IntraLase are the first laser technologies to make our LASIK eye procedure minimally invasive and completely blade free.
Our advanced laser technology provides a more precise approach to LASIK eye surgery, which is essential to ensuring the best possible results and safest procedures for our patients.
Expert LASIK Surgeon
Dr. Shobha Tandon, MD, PhD, is expertly trained and well-respected board certified Ophthalmologist and LASIK surgeon. Dr. Tandon has conducted hundreds of successful LASIK eye surgeries and has more than 18 years of experience as an expert eye surgeon.
She was awarded Honors by America's Registry of Outstanding Professionals, voted "The Ophthalmologist of The Year", and was recently named one of America's Top Ophthalmologists by the Consumer Research Council.
Proven LASIK Eye Surgery Results
LASIK has been a leading-edge and effective surgical procedure for refractive vision correction for over 20 years. With over 400 reviews our patient satisfaction rate for LASIK eye surgery is at 99% and climbing, as we continue to provide the highest quality successful vision correction services in the Bay Area.
Visit Our LASIK Specialist at NeoVision Eye Center in Union City
At NeoVision Eye Center we want to ensure all our valued patients feel comfortable and confident before their LASIK vision correction surgery. Our advanced technology and our surgeon's expert skill are what ensures the LASIK procedure is so safe.
Every patient is unique and a qualified surgeon is required to determine if LASIK is suitable for your needs through a comprehensive eye exam. Dr. Shobha Tandon a is eager to answer any and all of your questions, so call or contact us online today to schedule your free LASIK vision correction consultation. For your convenience and additional information, please download our free ABCs of LASIK Book here!