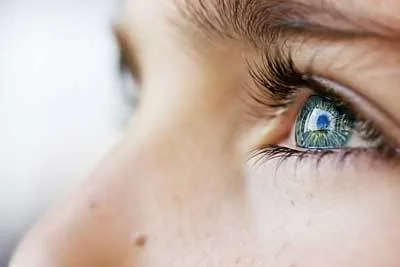 For many people who wear glasses or contacts, the decision to get LASIK is a big one.
As with any surgery, there are many factors that play a part in deciding if, ultimately, the procedure is the right thing for you. And, as with many surgeries, cost can be one of the most important factors.
For most people, the cost of LASIK surgery is a significant sum. NeoVision believes that anyone suffering from poor vision should have a path to achieve vision beyond their imagination. We help our patients break down the barrier of cost and put LASIK's cost in perspective.
Cost Comparison: LASIK vs. Glasses or Contacts
So how much does LASIK really cost you in the long run?
To get an idea, let's check out how the upkeep costs of glasses and contacts compare with the cost of a LASIK procedure:
Average Cost for Glasses & Contacts
• Monthly: $21
• Yearly: $250
• After 25 Years: $6,250
Average Cost for ALL LASER CUSTOM LASIK (for both eyes)
• Monthly: No monthly upkeep cost
• Yearly: No yearly upkeep cost
• Total Cost: $5,300 (total cost of the surgery, a one time expense)
When you start to add up how much your glasses and/or contacts are costing you every year, you begin to get an idea of how much money LASIK can actually save you.
Custom LASIK—which is the best LASIK procedure available—costs you on average $5,300 for both eyes (not each eye). That's almost 15% less than what your glasses and contacts will end up costing you over a 25 year period. Not to mention that if you use a benefit like a Flexible Spending Account, you could save another $1,000 in taxes, bringing your savings to about 31% over 25 years!
LASIK Financing Options
Flexible Spending Accounts and LASIK
Flexible Spending Accounts (FSAs) are a benefit that may be offered by your employer. A Flex Account allows you to use pre-tax income to pay for medical expenses like elective procedures. In this way, you can save money on taxes (or even drop down a tax bracket).
Flex Accounts are a versatile tool that may be able to help you out. If your employer offers FSAs, they will ask you how much you would like to allocate toward one (up to $2,500). This money can be used during the course of the next year to pay for things like LASIK. You can also save as much as $1,000 in tax from using your FSA, bringing the total cost down to about $4,300.
Remember: not all of your FSA funds will carry over to the next year. Up to $500 can be carried over, so use it or lose it!
HSA and LASIK
You can use your HSA account to pay for LASIK surgery.
CareCredit
First and foremost, LASIK doesn't have to come as a scary one-time lump sum. CareCredit is a healthcare-focused credit card that allows holders to pay for health-related costs monthly instead of all at once.
CareCredit offers a variety of financing options that allow you to pay for your LASIK procedure over time. The benefits of CareCredit financing include:
• No up-front costs
• 6 or 12 months interest free financing
• Prepay any time without penalty
• Requires pre-approval by Care Credit. Application process take less than 5 minutes
• Get approval online by logging to carecredit.com
CareCredit's 6-Month LASIK Financing
This financing option allows you to have your procedure right away and plan your payments out over the next 6 months.
CareCredit's Standard 12-Month LASIK Financing
Significantly reducing the barrier to entry, a 12-month financing option allows payments to be spaced out over an even longer period of time.
Prepayment
You can prepay your procedure with cash or cashier check. Sorry, no personal checks are accepted.
Safe, Effective, Experienced LASIK at NeoVision in Mountain View & Union City
If you're interested in LASIK, NeoVision understands that there are a lot of factors other than price that are weighing on your mind. Dr. Shobha Tandon has performed thousands of successful procedures since founding NeoVision in 1997. She provides a combination of expertise and technology that allows for the safest and most effective LASIK results—which means less worrying for you.
Getting to see people's lives change every day gives us a unique perspective. When you see the effect that clear vision can have on a person, you want to give that experience to as many people as possible. Offering financing options and other ways to pay for LASIK surgery is our way of opening up that experience to those who might otherwise not be able to achieve it. So, if you're suffering from poor vision, give us a call—we promise you won't regret it.