LASIK is one of the most trusted and widely performed laser vision correction surgeries in practice today. If you're looking to reduce your dependence on glasses or contacts, you may have come to the decision to have LASIK.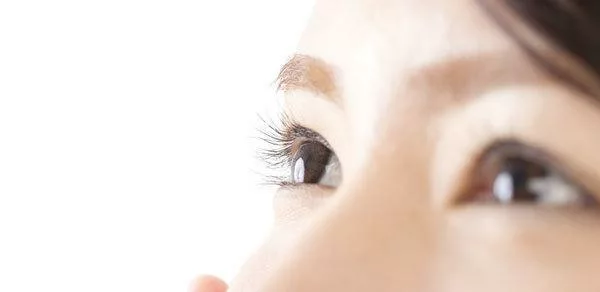 However, not everyone is able to receive LASIK on their eyes, and there are a number of different factors your surgeon will examine when determining your candidacy.
Factors That Can Determine LASIK Candidacy
Your Eye's Unique Anatomy
To be a candidate for LASIK, a patient needs to have a certain corneal thickness. During a LASIK procedure, your surgeon will create a thin flap in your cornea and in order to do this, you will need a corneal thickness of at least .5 mm.
Your eyes will also need to be free from corneal abnormalities or irregularities in shape like keratoconus.
Your surgeon will also assess any existing eye conditions like strabismus (misaligned eyes) and amblyopia (lazy eye).
Do You Have a Stable Prescription?
Your prescription needs to have been stable for a year prior to receiving LASIK.
Is LASIK the Right Choice for Your Lifestyle?
Patients with certain occupations or who participate in sports/activities where there is a high chance of contact to the eyes or head (like a boxer) may not be a good candidate for LASIK. Eye trauma post-surgery can cause flap-related complications.
Are Your Eyes in Overall Good Health?
In order to be a good candidate for LASIK, your surgeon will assess the health of your eyes. Certain diseases of the eye, corneal abnormalities, or infections could hinder your ability to receive LASIK.
In addition to overall eye health, your surgeon will also ask you questions about your general health. Patients with uncontrolled diabetes, autoimmune disease, and certain medications can also cause you to not be a candidate for LASIK.
Are You Predisposed to Dry Eye?
Patients that have dry eye syndrome may not be the best candidate for LASIK. LASIK can exacerbate dry eye syndrome in patients.
There Are Alternatives if You Are Not a Good LASIK Candidate
If your surgeon finds that you're not a good candidate for LASIK, never fear. There are a number of safe, reliable, and comparable vision correction surgeries. If you're not a LASIK candidate, you could still be a candidate for PRK or Epi-LASIK.
Ultimately, only your surgeon can determine if you're a good candidate for LASIK or not. The trusted experts at NeoVision can evaluate your candidacy with a free LASIK consultation. Call one of our locations or contact us online today.
Free LASIK Consultation
Dr. Shobha Tandon and her staff are here to answer any questions or concerns you may have about taking the next step. Fill out the form below to ask a question or schedule a consultation to learn more about LASIK at NeoVision Eye Center.
"*" indicates required fields