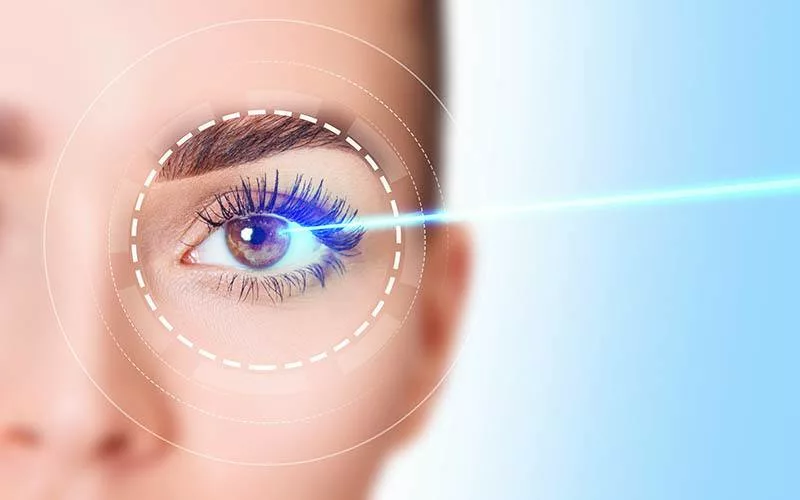 Experience Bladeless LASIK Eye Surgery with IntraLase Laser Technology
Traditional LASIK is one of the first vision correction procedures to treat refractive errors with laser technology. Since it's approval by the FDA in 1999, developments in laser science have led to further advancements in LASIK technology and improved surgical outcomes.
Patients now have the option to choose between a traditional procedure or an advanced all-laser LASIK approach. Read on to learn more about the advances in laser technologies and the benefits of bladeless LASIK eye surgery.
Traditional LASIK Eye Surgery Vs. Bladeless LASIK Eye Surgery
The biggest difference between a traditional and a bladeless procedure can be found in the first step of LASIK eye surgery: creating the corneal flap. This flap is created in the corneal tissue of the eye and allows your eye surgeon to reshape the surface of your cornea and correct your vision impairment.
Traditional LASIK Eye Surgery
In traditional LASIK, your eye surgeon uses a medical instrument containing a surgical blade, known as a microkeratome, to cut a thin flap into the eye's corneal surface.
Bladeless LASIK Eye Surgery
The bladeless approach to LASIK utilizes a high-energy femtosecond laser instead of a blade to create the corneal flap. A femtosecond laser delivers bursts of energy at an extremely fast rate. The speed is measured in units known as femtoseconds, which is one quadrillionth of a second.
These ultra-fast high-energy pulses target and split tissue at a molecular level, resulting in no damage to the surrounding tissue. There are several different types of femtosecond laser available for LASIK eye surgery, including the IntraLase Laser that is used by our eye surgeons at NeoVision Eye Center.
IntraLase Laser Technology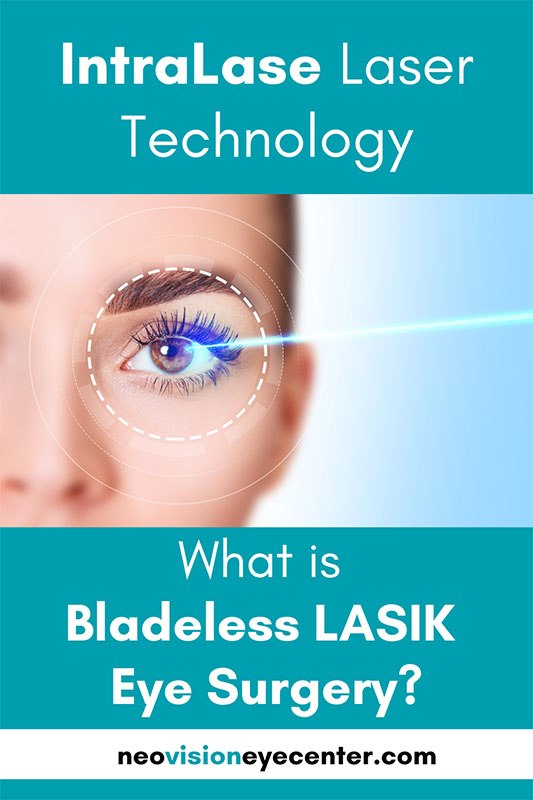 At NeoVision Eye Center we offer our patients an all-laser approach to LASIK eye surgery with the IntraLase laser. IntraLase is the first "blade-free" laser approved by the FDA for creating the corneal flap during the LASIK procedure.
This computer-guided laser light passes harmlessly through the outer tissue of your cornea and forms a uniformed layer of microscopic bubbles just beneath the surface of your eye. This map results in the precise creation of your corneal flap at a depth tailored to your specific needs.
Benefits of IntraLase LASIK Eye Surgery
Above all, our team at NeoVision Eye Center values our patients' comfort and strives to offer the highest quality care and most advanced surgical technology available. If you are looking for independence from corrective eyewear and want to experience the benefits of state-of-the-art laser technology, IntraLase is the perfect solution.
IntraLase Laser Technology Provides Greater Surgical Precision
This innovative no-blade procedure produces cleaner and more accurate results than traditional LASIK techniques. With IntraLase technology, your eye surgeon can provide personalized care tailored to each of your eyes.
More Patients Qualify for IntraLase LASIK
IntraLase is of particular benefit to patients who previously didn't qualify for LASIK due to corneal irregularities. This advanced laser technology allows our eye doctors to operate on thinner corneal tissue or unique curvatures with less issue.
IntraLase LASIK is Less Invasive
The bladeless IntraLase laser method reduces irritation to the corneal tissue and ultimately creates a less invasive procedure. This can lead to fewer complications and an overall more comfortable experience for the patient.
Patients Experience Easier Recovery with IntraLase
At NeoVision Eye Center we believe all-laser IntraLase LASIK is the safest method of eye surgery available and delivers the best vision correction results. With the precision and care of IntraLase laser technology, your recovery time can be reduced and you can experience fewer negative side effects.
Learn More About Our Bladeless LASIK Technology at NeoVision Eye Center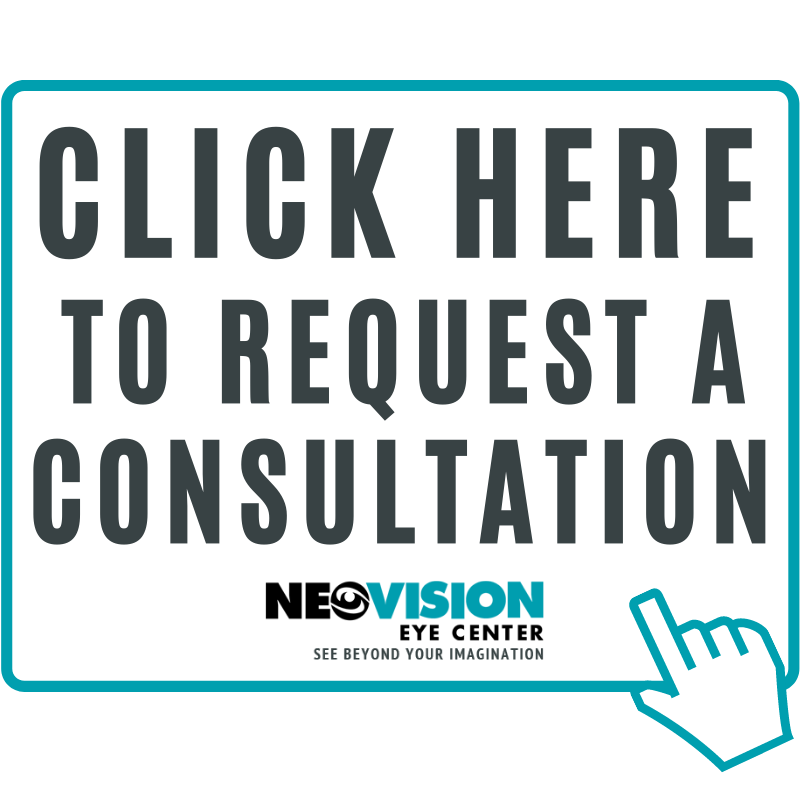 At NeoVision Eye Center LASIK Eye Surgery is safer, more precise, and now more accessible than ever with bladeless laser technology. With expert care, we create a surgical plan specific to your individual vision correction needs.
Contact our Union City office online today to schedule your free LASIK consultation or call us at (510) 431-551 to speak with a team member directly.