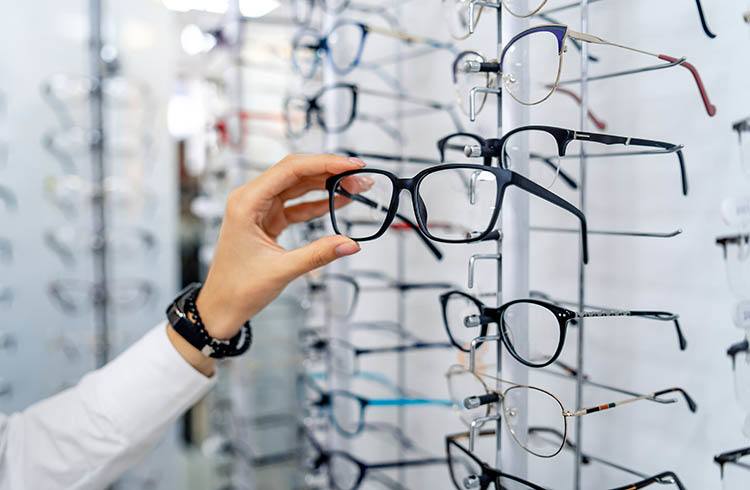 Shop for Eyeglasses That Fit Your Lifestyle at NeoVision Eye Center in Union City
Many people look for eyeglasses that enhance their appearance. Your face is how you greet the world, and if you wear glasses, feeling confident in how they look on you is important. While things like lens size and shape are critical to picking out the best eyewear for you, you should also take your lifestyle into consideration. Choosing glasses to fit your daily needs is important.
At NeoVision Eye Center we offer comprehensive optical services, including a wide selection of specialty eyeglasses for a variety of patient needs. Our opticians can personally assist you in finding the eyewear that enhances your appearance and are optimized for your lifestyle. Read on to learn more about our extensive selection of specialty glasses available at NeoVision Eye Center and how to find the best eyewear to fit your daily needs.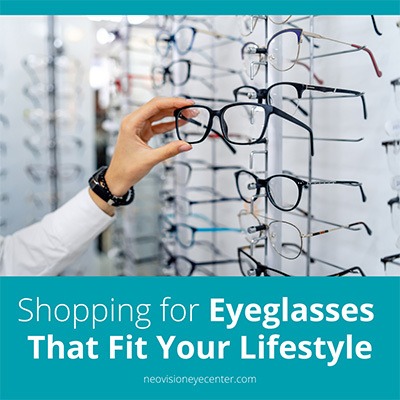 Choosing the Best Reading Glasses
For many people who suffer from hyperopia (farsightedness) or presbyopia (age-related farsightedness), seeing things up close is just part of the problem.
Wearing reading glasses can give you the ability to see nearby objects clearly, but make your distance vision blurred. This means you might be constantly taking your eyewear on and off, or switching between different pairs of glasses to do other common activities, like driving.
At NeoVision Eye Center we offer several types of reading glasses that optimize your vision at any distance. We take pride in providing top-of-the-line frame styles, and lenses that combine different ranges of focusing strength for a personalized experience.
Choosing Sunglasses for Everyday Wear
You depend on sunglasses every day to protect your eyes from the sun while partaking in outdoor activities. So when choosing the best sunglasses for you, it is important to consider how you spend your time outside. Many specialty sunglass lenses can greatly improve your visual comfort and provide advanced protection.
We have a large selection of attractive name-brand sunglasses frames and lens options with specialized benefits like advanced UV protection, anti-reflective lens coating, and much more! With our selection of sunglasses at NeoVision, you can protect your eyes from long-term damage and look good doing it.
The Best Sports Glasses for Athletes
Whether you are a professional athlete or just enjoy playing sports for recreation, specialized sports glasses can greatly reduce your risk of injury and optimize your vision during the game. With our polycarbonate sports lenses, your glasses will be more impact-resistant and offer protection for 90% of eye injuries. And depending on what sport you play different lenses can even benefit your athletic performance.
Dark, UV protection lenses can increase visual contrast making it easier to see fast-moving gameplay. Polarized lenses decrease glare and bright reflections for avid runners and water sports enthusiasts, making roadways and water easier to see.
At NeoVision we can ensure your sports glasses fit properly to offer the best protection and performance enhancement for you.
Protect Your Eyes at Work with the Best Safety Glasses
If your profession puts you at risk of possible eye injury, safety glasses are essential. Certified safety glasses have strong polycarbonate lenses that are impact-resistant, and absorb all harmful UV light.
The frames of safety glasses will be stronger than normal glasses and are designed to hold the lens securely in place — no matter what. Many certified safety glasses come with customized protection accessories and even have heat resistant capabilities.
Our opticians at NeoVision Eye Center can help with choosing safety glasses that provide adequate protection for any industry and ensure the fit is personalized to you.
Shop Glasses and Schedule Optical Services at NeoVision Eye Center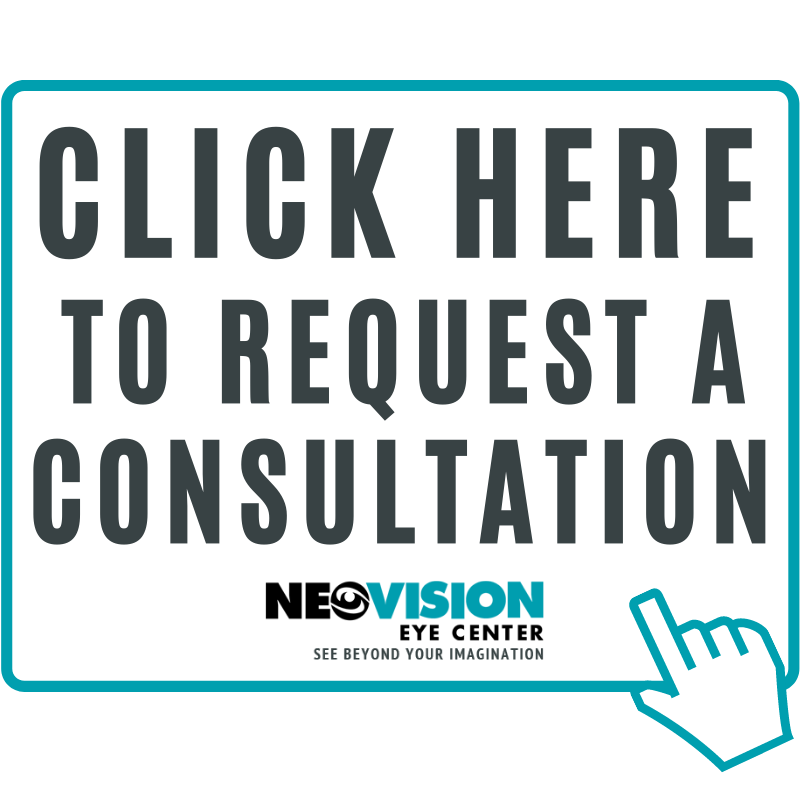 Providing the highest quality eye care and optical services is our number priority at NeoVision Eye Center. Our optical department is here to personally assist you in finding the eyewear best suited to your needs, facial features, and lifestyle. All our glasses are warranted and include complimentary frame adjustments and follow-up care.
Schedule an appointment online or call our Union City office at 510-431-5511 to meet with our optical team at NeoVision Eye Center and find the best glasses for your unique needs today.