NeoVision offers Comprehensive Optical Services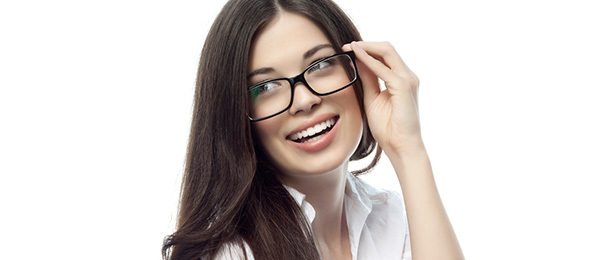 NeoVision offers an extensive collection of well-known lines which make the latest and finest quality designer frames, lenses, sunglasses, and contacts. Our experienced opticians will personally assist you in finding the eyewear that most enhances your appearance and recommend lens size, tint, and materials most suitable for your prescription. We take pride in helping you choose the best style, color and fit, while also educating you on all of the available lens designs, coatings, and materials. We also offer a variety of specialty lenses and products to meet your occupational or recreational requirements. Glasses are warranted and include complimentary follow-up care and adjustment.
We Help You Choose The Right Frames To Enhance Your Appearance!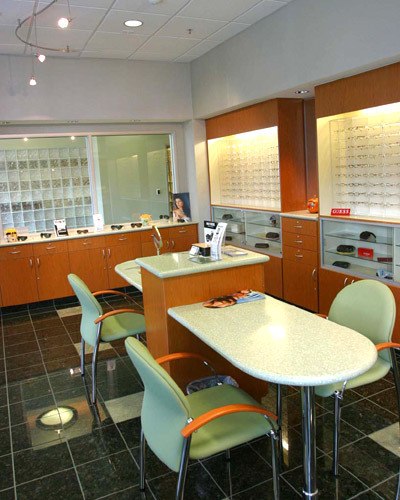 Optical Dispensing Island
Our frame selection offers a wide range of styles that will enhance your appearance while providing excellent comfort. Some of our frame lines include Calvin Klein, Christian Dior, Giorgio Armani, Fendi, Flexon, Nike-Flexon, Gucci, Nike, Coach, AirLocks, Guess, Harley-Davidson, Tommy Hilfiger, Geoffrey Beene, Candie's, Maui Jim, Disney, Nautica, and many more! We also offer custom clip-ons, skillfully made for all types of frames. Most frame colors can be matched. Visit our optical store and take your time browsing through our collection of over 2000 frames.
An optician is trained to help select the frame best suited to your special needs and facial features. One of our experienced opticians will look at your prescription first to determine the parameters of the frame that will be most suitable for you. For example, if you have high nearsightedness, a small frame is better for you. Consideration of your unique facial features is also very important in choosing the right frame for you. People with an oval face (rounded forehead and chin of equal size), are suited to geometric or rounded frames. People with rounded face (larger curved forehead, full cheeks with a round chin) face are more appropriately suited to geometric frames to sharpen their features and create definition. On the other hand, people with a square face (wider forehead, cheek and chin area with a slightly angular jaw), go better with rounded, cat-eyed or oval styles to soften angular facial lines. Rectangular faced (long or narrow with a squarish chin) people prefer curved and rounded styles to emphasize width. People with a triangular face (wider forehead narrowing gradually to a slightly rounded chin), like geometric styles to add width to the chin and cheek area. Diamond faced (smaller forehead, with wider temple area that gradually decreases to the chin) people, are more suited to rounded or geometric frames to minimize the width of the temple area.
In addition to the shape and size of the frame, we always recommend the frames of the finest quality. If you are allergic to gold, look for a stainless steel or titanium frame. The temples should open and close easily, solder points should be sturdy, outside coating of the frame should be even and smooth. If frames slide down your nose, silicone nose pads may help. Large nose pads and a saddle bridge may help distribute the weight of the frame evenly across the nose. For people who need to have their frames adjusted regularly, a spring hinge is the best option to aid in keeping the frames aligned. Opticians or frame stylists are trained to help you select the best frame.
We Help You Choose The Right Lens-Materials For Your Individual Needs!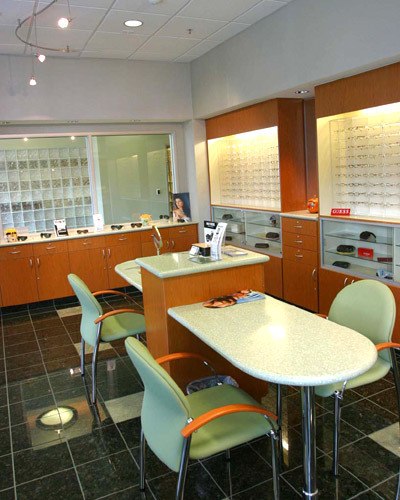 Optical Dispensing Island
There are many types of lens materials (glass, CR-39, polycarbonate, mid- and high-index plastics), lens-designs (single vision, bifocal, trifocal, and progressive) and lens-treatments (anti-reflective, UV-protection, scratch-resistance, Transitions®, tints etc.) available. By working with you, our opticians will determine your unique visual needs for work, play, hobbies, and sports. With this information, we are able to choose the most appropriate lenses and treatments for your individual needs.



Glass Lenses
Glass offers the best optical clarity, meaning that there is virtually no distortion in glass lenses. Glass is also the most scratch resistant lens material. The downside of glass is that it is the least impact resistant of all of the lens materials available i.e. lenses may shatter upon impact. Shattered lens pieces can easily enter into the eye and cause permanent eye injury or even blindness. Moreover, glass lenses are heavier which may limit the length of time these lenses can be worn. Glass lenses are rarely prescribed now because more durable, lighter-weight lens materials are available. Photogray and Photobrown are glass lenses, which darken in the sunlight.



Hard Resin (CR-39) Lenses
A hard resin, called CR-39, has a refractive index of 1.49 and is generally used to make plastic lenses. Plastic is the most commonly used material for prescription lenses today. Such lenses are half the weight of glass lenses and can be tinted to almost any color and density. CR-39 provides very little distortion (more than glass but less than polycarbonate). It is more scratch resistant than polycarbonate, but will scratch if not properly taken care of. CR-39 lenses are more easily scratched than glass but can have an optional scratch protection applied. These lenses are more impact resistant than glass but may still break and shatter upon impact. Therefore, they are not recommended for active sports or young children. CR-39 lenses are best for low prescriptions of up to 3.00 diopters.



High Index Lenses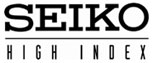 These days, special plastic lenses with high-index materials are available. These high-index lenses (Seiko) allow higher prescriptions in thinner and attractive lenses. Glass lenses are also available with the slimming advantages of high-index but are considerably heavier and unsafe. High index lenses absorb all harmful UV light and can be tinted to any shade or color. With high index lenses, you can avoid wearing "soda bottle" lenses.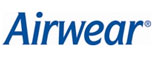 There are many types of plastic lenses that are collectively known as "high-index lenses". The first and still most popular high index plastic is polycarbonate. The material polycarbonate was originally developed for fighter jet cockpits. It is very strong, very light, and resistant to impact. It should not be considered break proof or shatterproof. It has the tendency to break into large pieces rather than small ones which are less dangerous.
Polycarbonate lenses (Airwear) are usually the lightest (refractive index 1.59), most comfortable lenses and are perfect for those with higher prescriptions. They absorb all harmful UV light and can be made with ultra thin edges because of their extraordinary strength. These lenses are the most impact resistant lenses available and are the lenses of choice in young people, sports glasses, and safety glasses for eye protection. Although tough, the polycarbonate material is actually softer than other lens materials, meaning it is more susceptible to scratches. Therefore, polycarbonate lenses always come with a built-in scratch resistant coating. Polycarbonate lenses are sometimes referred to as featherweight lenses. Polycarbonate lenses are more resistant to impact than glass or plastic and offer protection for 90% of eye injuries.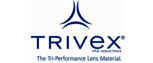 Phoenix (Trivex) originated in the defense industry. It is as safe as polycarbonate but offers better optical clarity (same as CR-39 plastic). They are also more scratch resistant than standard polycarbonate and are more resistant to chemicals. Trivex meets FDA and ANSI Z87.1 impact safety standards at 1.3mm. It is the lightest lens available with an index of 1.53. It inherently absorbs all harmful UV radiations.
Other high index lens materials are classified by numbers. The higher the number, the thinner and lighter the lens. The lower numbers are classified as mid-index lenses such as 1.54, 1.56, and 1.57. These lenses are thinner than glass and nearly as strong as CR-39. High-index lenses, such as 1.66, 1.67, and 1.7, are much thinner than regular glass or plastic (CR-39). Consult our experienced opticians to decide which high index lens is right for you.
We Help You Choose The Lenses for Optimum Vision!
Optical Dispensing Island
For optimum vision, a variety of lenses of different designs are available including single vision, bifocal, trifocal, and progressive ("no-line" bifocals).



Single Vision Lenses
These lenses function for distance or near vision correction only. They are also used for some specialty corrections such as computer use.



Bifocal Lenses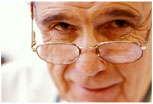 For many people, different lenses are needed for seeing objects at different distances. Bifocal lenses are designed so that the upper portion of the lens is for distance and the lower portion is for normal reading distance (approx. 40cm.). Most of the time the "reading" area is smaller, shaped like a "D", and found in the lower part of the lens. These bifocals are called line bifocals or flat-tops. If you are focusing on distant objects, you look through the top part of the lenses. To read a book, magazine, or newspaper, you look through the "reading" area.
There are also occupational specialty double D-segment lenses, also known as the double flat-top lenses. If you look through most of the lens, you can focus on distant objects. But you can also look through a D-shaped segment near the top of the lens to see nearby overhead objects more clearly. This is very useful if you are involved in work where you're looking at nearby objects above your field of vision, as with carpenters, painters, electricians, plumbers, and pilots. The D-shaped segment near the bottom of the lens allows for reading.



Trifocal Lenses
Bifocals allow the wearer to focus on distant objects through one area of the lens, and to read through another area. As the eyes age, a stronger prescription is needed to read. This would be fine, but the stronger prescription that allows for reading makes it difficult to focus on objects at intermediate distances, such as grocery items on a shelf, your computer monitor screen, or your car's speedometer. Thus, trifocals are necessary for a third prescription for intermediate focusing. Trifocals, also known as line trifocals, feature three areas of focusing power, each separated from the other by a distinct line. The three windows allow for focusing on distant objects, intermediately distanced objects, and for reading.
The downside of using bifocals or trifocals is dealing with the line(s) between different vision areas. It is difficult to switch from one focusing power to another. It can make your eyes tired, and it can even lead to a headache, sore neck and sore back. Fortunately, recent technologies have developed a new type of lens, called the no-line, or progressive lens.



Progressive or Varifocal or No-line Bifocal Lenses
These lenses are designed to focus instantly at all distances with no distracting lines. It is excellent for distant vision, reading, and computer work. The bifocal power of the lens increases gradually as you go down to the bottom of the lens. This design allows for good vision at a wide variety of distances. These lenses are also sometimes referred to as "no-line bifocals". Progressive lenses (AO easy, SolaOne, SolaMax, Varilux-Comfort etc.) are very popular because they are functional as well as cosmetically pleasing.

Remember that not all progressives are created equal! Progressive lenses with wider channel progressives allow for ease of adaptation. It takes some time to adapt to progressive lenses, especially if you are a first-time user. Allow approximately two weeks for adaptation.
We Help You Choose the Right Lens-Coatings for Your Lifestyle!
                                                                          



Optical Dispensing Island
A number of lens treatments and coatings are available to improve your vision, the life of the lenses, and to protect the eyes from harmful effects of ultraviolet light. Some of these treatments include:



Anti-reflective (AR) Coating
An anti-reflective coating (Crizal, Carat, Zeiss, or utmc) increases light transmission through the lenses up to 99.5%. It makes it easier to see and easier for others to see you.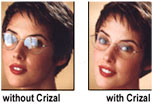 These coatings are especially useful for those viewing computer screens and driving at night. An anti-reflective coating reduces the glare that causes eye fatigue, reduces "starbursts" glare from headlights and street lights, improves the appearance of eyes (lens reflection is reduced), and at the same time it improves vision for high near- and far-sighted patients. The anti-reflective coating is popular among public speakers, models, stage-artists, movie-stars, and news reporters who are often under the spotlights and cameras.
Ultraviolet (UV) Coating
UV radiation is a component of solar energy, but it can also be given off by artificial sources like welding machines, tanning beds, and lasers. Exposure to UV radiation can harm your eyes and affect your vision as well. There are three types of UV radiation. One type, called UV-C, is believed to cause cancer, but is typically filtered out by our atmosphere and does not present any threat. The UV-B radiations cause most of the damage to our eyes and skin. They cause our skin to tan and are a major cause of cataracts. Finally, UV-A radiations are the least harmful, though they to should be filtered whenever possible.
NeoVision recommends UV coating on all lenses that are worn outdoors for protection from UV-A and UV-B rays. Children under the age of 20 are the most susceptible to the damaging effects of UV light. UV coating is strongly recommended for the prevention of cataracts and pterygium. Polycarbonate and Transitions lenses can absorb all harmful UV light.



Scratch Resistant Coating
Scratch resistant coating prevents excessive scratches on lenses. If you have hard resin lenses (CR-39), you should consider getting a scratch resistant coating. Resins and plastics are more susceptible to scratches than glass. Many better quality lenses such as polycarbonate, hi-index, and glass have a "built-in" scratch-resistance coat. Scratches damage the cosmetic look of the lenses as well as their performance. With a scratch resistant coating, you don't have to worry so much about minor scratches on your lenses. It is important to remember that scratch resistant does not mean scratch-proof. All lenses are susceptible to scratches. Avoid paper products to clean your lenses, as these tend to cause scratches.



Functional and Cosmetic Tints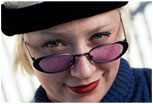 Different tints are designed for different circumstances. If you're into outdoor sports like snowboarding or mountain biking, you want a tint that blocks most light (some pair block 97% of the light). If you're using your glasses at the beach or while driving, a tint that blocks from 70-90% of the light will suit your needs. Tints that block 60% of the light don't offer much protection, but you can still wear them to look good.
There are a variety of tints available to improve the appearance of your lenses. One goal of tinting is to reduce the amount of blue light, which creates glare (known as blue haze).
The most common method for tinting involves immersing the lenses in a special material so that the tint is absorbed into the plastic lens. Most tints are solid. Gradient tints start dark at the top and grade down to almost clear near the bottom of the lens. Light normally comes from above. By filtering more of this light from above through the use of a gradient, the lens reduces eye strain and glare. It also makes it easier to read the instrument panel in a car. The color of the tint determines which color of light the lenses absorb. All lens tints are grouped into two categories: functional and cosmetic.
Functional Tints:
Dark Gray Tint:

It is a true sunglass lens. It offers the darkest possible tint for bright conditions. It minimally distorts color, reduces brightness, and protects against glare. It is a good choice for driving and is a general purpose tint.

G-15 Tint:

It is a green-gray based, true sunglass tint, which allows 15% light transmission. This tint reduces glare and offers high contrast. It filters some blue light. It does not color distort (i.e. allows true color perception). It is a good general-purpose tint.

Brown or Amber Tint:

It is a red or yellow-based tint for contrast enhancement. It is good for bright to medium lighting conditions. Amber and brown tints reduce glare and absorb high-frequency colors. They give a red or yellow cast to objects but block blue light to allow better depth perception especially on green (grass) or blue (sky) backgrounds. They are used primarily for sports.

Yellow or Gold Tint:

They are low light high contrast tints. They make things look bright and clear, but they can distort colors. These tints should not be used in sunlight. Skiers and hunters use them often on overcast days. Yellow and gold tints almost eliminate blue light to enhance contrast and depth perception. Yellow and gold tinted glasses are best in the snow.

Vermilion or Rose Tint:

Purple and rose tints provide excellent contrast when the background is green or blue but will color distort giving an object a rose tinge. They are low light to medium light tints that are used often by cyclists, hunters, and fishers in the early morning or early evening lighting.
Cosmetic Tints:
Light Gray or Brown Tint:

These are light versions of the gray and brown lenses above. These are mostly indoor tints to help cut the glare of inside lighting.

Blue, Green, Purple, Pink Tint:

These are all fashion tints for indoor use. They do not block any sunlight.



Mirror Coatings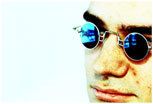 Solid Mirror: This coating helps to reduce light and glare in bright light conditions. It is available in silver, blue, gold, or green. A solid mirror gives the lens a complete mirrored look.
Flash Mirror: Like a solid mirror, this coating also helps to reduce light and glare in bright light conditions. It is available in silver or blue. Flash mirror gives a slight mirror finish to the lens that can only be seen when moving the lens in the light. It does not give the solid mirror look. It is more popular today than the solid mirrored look.
Mirror coatings sometimes change shades from top to bottom, adding protection from light coming from above, but letting more light come straight through.
Transitions® (or Photochromatic Lenses)
Photochromatic lenses automatically adjust to changing light conditions. These lenses darken when exposed to UV rays. Activated by the amount of UV light in the atmosphere, the lenses darken in bright sunlight and lighten as the sky gets darker. When the wearer goes outside, the lenses darken or tint. When the wearer goes back inside, the glasses become clear. These lenses do not darken fully when driving because the windshield absorbs much of the UV radiation. With photochromatic lenses, you are always wearing the right lenses, no matter what the lighting conditions are. The change is caused by photochromic molecules that are found throughout the lens. Because the technology is engineered into the lenses, it does not wear off with time.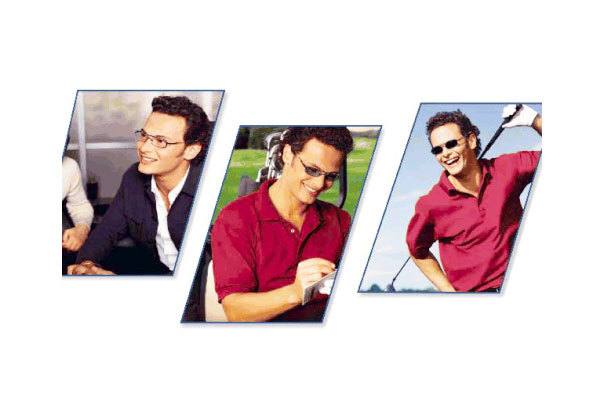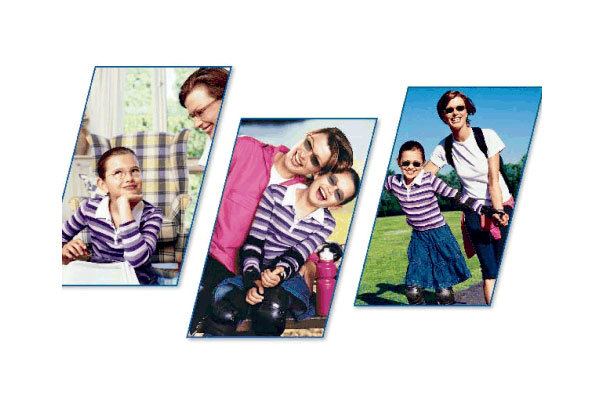 Transitions lenses block out most of harmful UV radiation. Kids are particularly vulnerable to UV radiations because they spend a lot of time outdoors. Transitions lenses are also scratch resistant. Transitions lenses are so clear indoors that most people can't differentiate them from regular lenses. Transitions lenses covered with anti-reflective coating are even clearer indoors than a regular uncoated clear lens.
There is a variety of photochromic options available. Depending on what you choose, you can customize the lenses to your needs. Some lenses darken only in direct sunlight, while others darken in little or no direct light. They are available in gray and brown. Working with our opticians, you can decide what option is right for you.


Polarized Lenses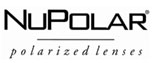 Glare from wet roads, light reflecting off other vehicles, and glare from your own windshield can be annoying and dangerous. To eliminate this glare, we offer polarized lenses. Polarized lenses (NuPolar) eliminate almost all glares, reducing eyestrain and increasing visibility.
Polarized lenses are the most effective way to reduce glare. Polarized lenses can make a remarkable difference for any outdoor enthusiast. Fisherman, surfers, and skiers can eliminate the bright reflections from the water and actually see into the water more easily than with any other sunglasses, golfers can see the green easier, and joggers and bikers can enjoy reduced glare from the road. In addition, drivers can enjoy the safety and comfort that polarized lenses provide while driving. Polarization is not a coating. It is a filter that is sandwiched between two lenses. Therefore, polarization is not something you can simply add to your existing glasses. It requires creating a completely new lens.
Polarized lenses utilize energized iodine crystals that are positioned in vertical rows on a thin piece of film. This film is either sandwiched between two layers of lens material or injection-molded to create a molecular bond. The filter within the lens allows selected light rays to reach the eye while absorbing reflected glare or polarized light. When a polarizing film or filter is properly positioned in front of reflected light rays, the glare is blocked.
Roll and Polish Edges
Another way to thin out thick lenses is to roll and polish the edges over. This eliminates the frosted "bottle bottom" look by making the sides of the lenses look more like the front while cutting down on thickness. It is an inexpensive cosmetic alternative to hi-index lenses. It can also be used in conjunction with high-index lenses to further cut down the visible thickness of the lens.