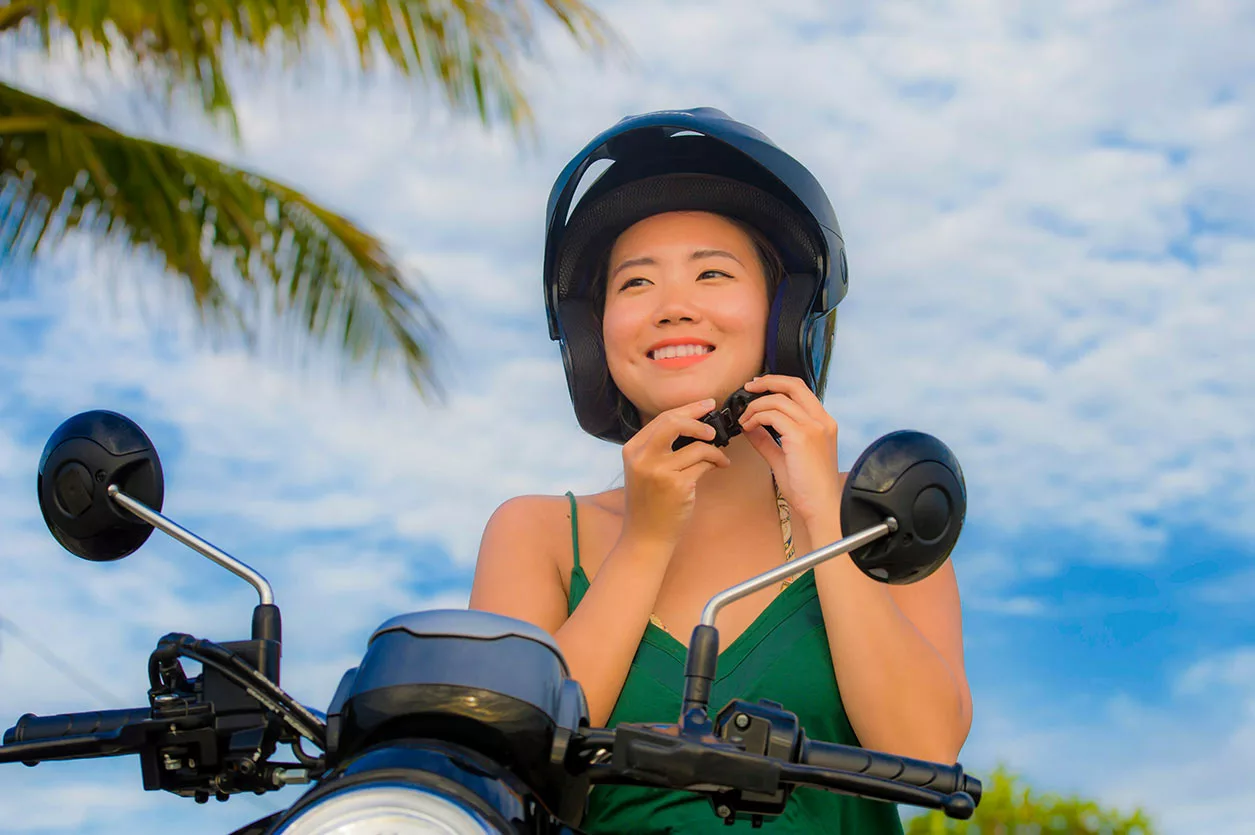 You might be thinking that eye surgery is mostly for older people, and you're mostly right. However, when it comes to LASIK eye surgery, having it done early can have many advantages, which many young people are realizing. If you're wondering if you should get LASIK eye surgery in your 20s, this article is for you.
6 Reasons Young People Are Getting LASIK in 2023
Opting for LASIK surgery for vision correction is a personal choice and the reasons for doing so will differ from person to person, depending on several factors. For many, LASIK can provide freedom from glasses or contact lenses, or improve their quality of life, or even increase their self-esteem. Whatever the reason may be, it's clear that LASIK is increasingly popular among young adults in their 20s. Read on to learn why more and more people are turning to LASIK eye surgery at a younger age.
1. Vision Prescription Stability
After the age of 25, your vision is usually at its most stable, meaning changes in your eyesight have stopped. For most people, vision stability can be expected to last into their 40s, before age-related farsightedness (presbyopia) starts to show up. This makes the years in between an excellent time to get LASIK eye surgery, because folks in their 20s can enjoy clear vision without the need for corrective eyewear so much longer.
2. Carefree Travel
Traveling can become so much easier and carefree with LASIK eye surgery. There are no glasses that could break or get lost, so you won't be spending precious vacation time scrambling to replace them. You also won't have to worry about forgetting to pack the contact lens solution. In fact, packing is so much easier when you can just grab your shades, and not worry about all the other things that helped you see clearly before, such as:
Glasses
Glasses case
Lens cleaner and cloth
Contacts
Contact solution
Contact case
Rewetting drops
LASIK also makes traveling more comfortable. Napping in the car, on the train, or on the plane will need no preparation. After LASIK, you won't need to remove your contacts midflight, which can even risk losing one down the drain, if there's unexpected turbulence. If you wore glasses before LASIK, you could say goodbye to having to search your carryon for your glasses case. It can also be very liberating to hit the beach or pool without worrying about glasses or contacts.
3. Trust in Technology
Most young people in their 20s have an inherent enthusiasm and trust in technology, due to growing up in a digital age. This trust naturally extends to LASIK eye surgery, which involves some of the most advanced medical technology to deliver highly precise vision correction results. There is also much less stigma surrounding elective surgeries in the name of self-improvement today. Many celebrities, professional athletes, and other public figures boast about their LASIK eye surgery on social media and in interviews. It not surprising, considering LASIK is one of the most routinely performed surgeries in the United States, with up to 700,000 surgeries typically completed every year.
4. Active Lifestyles
An active lifestyle is prompting many twenty-somethings to opt for LASIK. Playing team sports, working out at the gym, running, swimming, cycling, even hiking, are all made easier with the freedom vision correction surgery provides. After LASIK, you no longer have to worry about glasses getting in the way or having to remove contacts. In fact, many athletes chose to get LASIK for these reasons and more.
5. Independence
Many young people like the freedom that comes with LASIK eye surgery. Putting an end to ordering contacts, buying solution, or replacing lost or outdated prescription eyewear can provide a strong sense of independence. LASIK is a great solution for anyone with a busy lifestyle, or individuals looking to be less dependent on corrective glasses or contact lenses.
6. Cost Effective
LASIK surgery is more accessible than ever before, and with multiple financing options available, it's also more affordable than ever. The cost of LASIK will vary, patient to patient, but when you add up the cost of contacts and glasses, prescription sunglasses, etc., year after year, many patients save money in the long run. In addition, this life-changing vision correction surgery is an approved use of Flexible Spending Account (FSA) funds. Many people in their 20s use their employer provided FSA funds towards LASIK eye surgery.   
LASIK is a permanent solution to the most common vision problems, including nearsightedness, farsightedness, and astigmatism. Therefore, getting LASIK while you're young is an even more cost-effective approach to vision correction, because there are more years to enjoy clear vision without a recurring bill to worry about.
Contact NeoVision Today for a LASIK Surgery Consultation
Whether you're doing it for economic reasons or for how well it will fit your active lifestyle, LASIK surgery can have you seeing clearly, without glasses or contacts. In addition, with the fast and easy recovery, your life will barely be interrupted. At NeoVision Eye Centers, our goal is to ensure the comfort of our patients throughout their entire vision correction journey.
For additional information, please download our ABCs of LASIK Book here!
Free LASIK Consultation
NeoVision's Dr. Shobha Tandon has more than twenty years of experience as a board-certified ophthalmologist and is an expert LASIK laser eye surgeon. We invite you to take the first step towards better vision by contacting us today for a free LASIK eye surgery consultation.
"*" indicates required fields