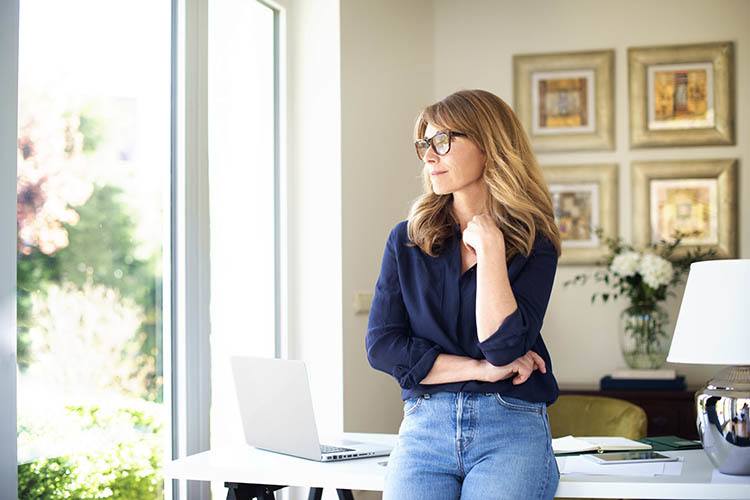 5 Reason to Get LASIK Eye Surgery in 2021
Over 700,000 people have chosen LASIK laser eye surgery to improve their vision, making LASIK the most popular vision correction surgery in the world. But if you're still wondering, "Is LASIK really worth it?", the short answer is "Yes!" In addition to improving your vision, there are a number of other amazing benefits LASIK can provide. Read on to learn about the many benefits of LASIK eye surgery in 2021 and how it improves the quality of life for many NeoVision patients in Union City.
1. Save Money in 2021 with LASIK
Corrective eyewear is a temporary fix to an issue that is just getting more costly every year. As you age, your vision changes and your eyesight gradually gets worse. Your eyewear prescription will need to be updated regularly to account for this natural vision loss. That, coupled with all the glasses or contacts that get lost or damaged over the years, results in one expensive temporary fix.
At NeoVision Eye Center, our LASIK specialists can permanently correct your refractive errors and drastically improve your vision quality with one simple procedure. Our ophthalmologists provide customized LASIK surgery to suit your vision correction requirements and goals.
2. Get More Out of Every Day This Year with LASIK
Depending on corrective eyewear to see clearly everyday or complete specific tasks puts you at a disadvantage. If your vision is interrupting your daily life, LASIK could be the permanent solution you deserve.
Skip the daily routine of cleaning and sanitizing your eyewear, as well as the annoying task of searching for misplaced glasses. After LASIK, you can enjoy the freedom of waking up every morning with clearer vision and be ready to take on your day with less disruptions.
3. After LASIK, Foggy Glasses Will Be So Last Year
In 2021, reducing the risk of spreading germs by wearing protective face masks is our new normal. But if you are one of the millions of people in the U.S. who rely on corrective eyewear, face covers create an entirely new dilemma – foggy glasses.
Foggy glasses are obviously problematic, because it renders your eyewear useless and disrupts your vision even more. It also means you have to adjust your face mask and glasses, which increases the risk of contamination.
With LASIK eye surgery, foggy glasses will be a thing of the past. Keeping yourself and everyone around you safe will be easier and much more comfortable.
4. The Health Benefits of LASIK in 2021
We all understand the importance of limiting our hand-to-face contact to prevent the spread of harmful germs. But with corrective eyewear, practicing proper handwashing is only part of your problem when it comes to the spread of germs. Your eyeglasses, contact lenses, and their protective cases also require continual cleaning and sanitizing throughout the day.
After a LASIK procedure, you can worry less about the added sanitation precautions required with corrective eyewear. You will also lower your risk of possible eye irritations or infections like corneal abrasions and tears or conjunctivitis from improper contact lens care. With 100% blade-free LASIK technology available at NeoVision, you can expect a quick procedure, fast recovery time, and little-to-no negative side effects.
5. Boost Your Self Confidence this Year with LASIK
Many believe that your eyes are the window to your soul, but with glasses, your eyes are obscured. Every picture, selfie, facetime, or zoom call has that annoying lens glare. In addition, your contact lenses can leave your eyes watery, red, and irritated throughout the day.
After LASIK, many NeoVision patients report experiencing an immediate boost in their self confidence! Get a true "New year, new you" experience with LASIK. Say "goodbye" to glasses and contact lenses, and "hello" to comfort and confidence!
Get a Free LASIK Consultation at NeoVision Eye Center in Union City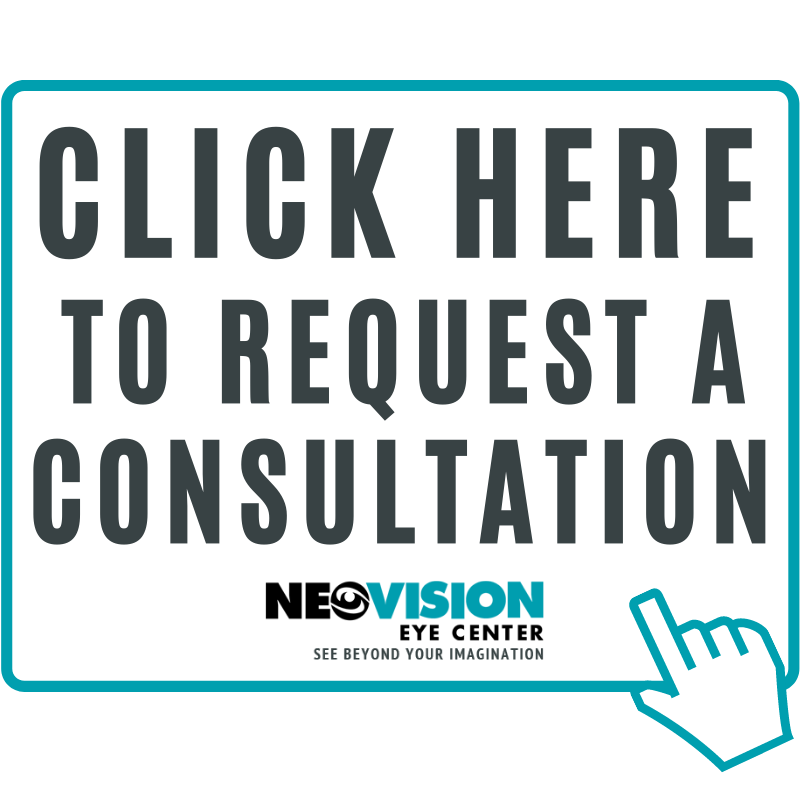 At NeoVision Eye Center we pride ourselves on providing the highest quality care to all of our Union City patients. Everyone's journey towards vision correction will be unique, and our entire team is here to offer the personalized care you deserve.
Take the first step towards better vision this year by scheduling a free LASIK consultation today.