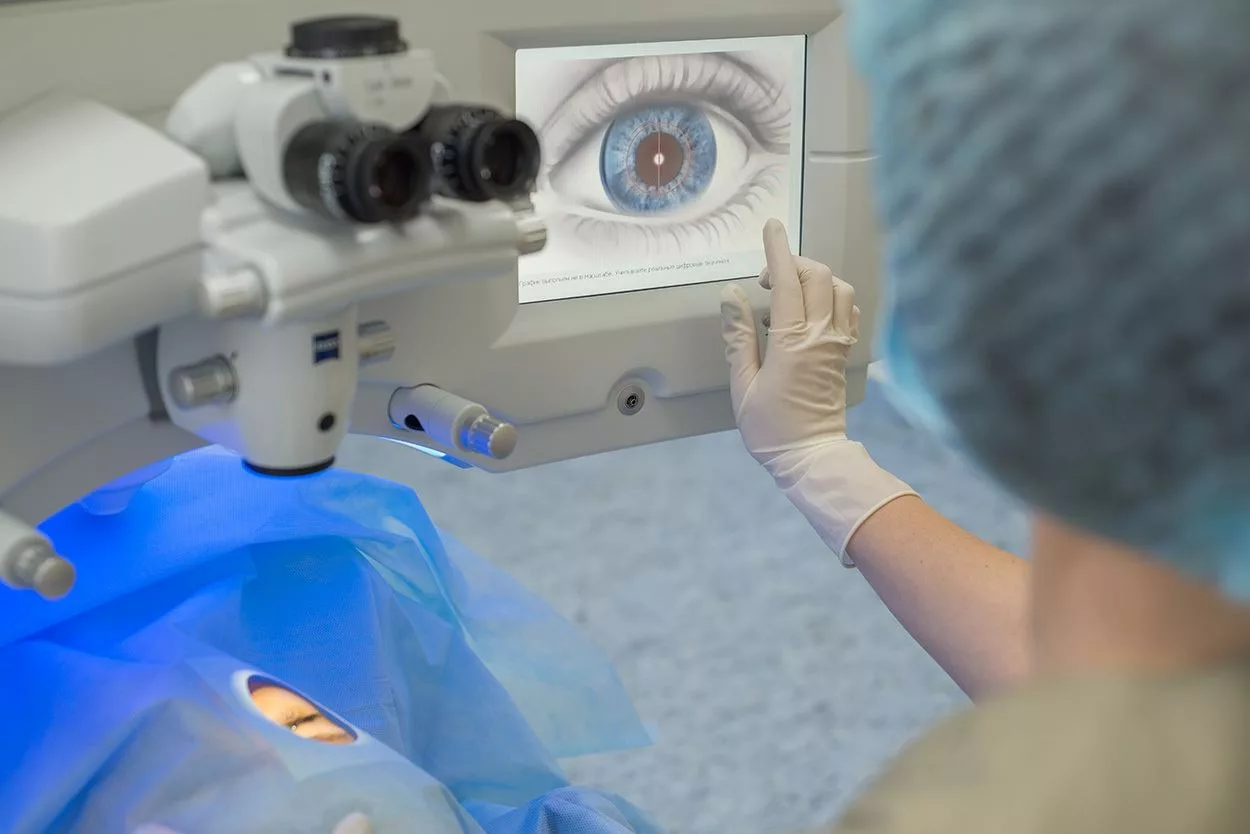 Learn Why LASIK May Be the Best Vision Correction Option for You
With a 99% percent success rate, it's no surprise that an average of 700,000 patients undergo LASIK vision correction surgery every year. If you are one of the hundreds of thousands of people who are looking for an alternative to eyeglasses and contact lenses, it may be the perfect solution for you, too.
If you're curious about the benefits of LASIK, and whether it's right for you, this article is an excellent place to start. Read on to explore how LASIK works, what you can expect the procedure to be like, and its many benefits.
What is LASIK Surgery?
LASIK laser eye surgery (Laser-Assisted In Situ Keratomileusis) is a simple and effective vision correction procedure that reshapes the cornea of the eye. It is incredibly safe and accurate, making it the most commonly performed laser vision correction surgery in the world. Many patients report noticeable improvements in their vision immediately after treatment and progressive results that can eliminate or reduce their dependence on corrective eyewear.
How Does LASIK Surgery Work?
LASIK requires no needles or stitches, and the entire procedure is completely painless. Prior to surgery, drops are placed in the eye to anesthetize it, and if you require it, your surgeon will provide a light aid to help you feel relaxed. Once you are fully comfortable, an instrument called a speculum is placed in the eye to prevent you from blinking.
Your eye surgeon then creates a thin flap in your eye lens and using a highly advanced computer-guided laser, they reshape your cornea, correcting the refraction error. The flap is then laid back in place and you immediately begin the healing process. The entire procedure only takes 30 minutes or less.
Watch the video below to learn more and understand the various types of LASIK surgery.
How Do I Know If I'm a Good Candidate for LASIK?
While LASIK can be the perfect solution to vision correction for most people, there are a number of determining factors in your qualification.
Age
To qualify for LASIK surgery patients must be at least 18 years old. Human eyes continue to grow and change into adulthood, so it's best to wait until the eyes are fully developed. Generally speaking, the ideal age range for LASIK patients is between 24 – 40 years old.
Eye and Health Conditions
There is no maximum age limit for LASIK candidacy, but there are a number of age-related eye conditions that your surgeon will want to rule out before approving you for the procedure. Common conditions like cataracts that develop later on in life, require alternative treatments to correct.
Similarly, success and optimum recovery from LASIK depend on the patient being in good overall health as certain health conditions may increase the likelihood of infection, or impair the healing process.
Vision Prescription
An unstable prescription can affect the best outcome for refractive eye surgery. To qualify for LASIK surgery, your eyeglass or contact lens prescription must remain unchanged for at least two consecutive years.
Pregnancy and Breastfeeding
It is not uncommon for a patient's vision prescription to change due to hormonal changes that can occur during pregnancy and while nursing. Therefore, LASIK is not recommended for patients during any stage of pregnancy or while they are actively breastfeeding.
The Benefits of LASIK Eye Surgery
For those who are good candidates for LASIK, deciding if it's time to do it comes down to the benefits. And there are many.
Carefree Unassisted Vision
Patients who have had LASIK express the thrill of seeing clearly, often for the first time in many years, of seeing clearly without glasses or contacts. Additionally, for patients using computer glasses and another pair for distance, prescription sunglasses, and maybe readers, it means a new kind of freedom.
Though glasses are an excellent option for many, they can get in the way during certain activities. For instance, wearing a motorcycle helmet, baseball catcher's helmet, or snorkeling goggles. Swimming with contacts or glasses is a bit risky. Looking into telescopes and microscopes is so much easier when glasses are not in the way. Finally, there are no glasses or contacts to pack or deal with when traveling.
Comfort
For people who suffer from dry eyes, often after age 40, contacts may increase the associated discomfort. If, after exploring treatments for dry eyes, the issue persists, LASIK may be an ideal alternative for individuals with this eye condition.
Aesthetics and Self-esteem
At NeoVision, we are committed to providing personalized care to ensure maximum comfort and results through your entire journey to better visions. For some patients that means helping them find the best eyeglasses to suit their personal style and lifestyle. For others that can mean looking at alternative options such as laser surgery.
The freedom gained through LASIK, for some, can make them feel better about their age and their looks, which can boost their confidence and self-esteem.
Talk it Over With a Professional
If you are considering LASIK, it is important to discuss your goals, and overall vision and health history with an ophthalmologist, who can help determine the best treatment plan for you.
At NeoVision Eye Center, Dr. Shobha Tandon has over two decades of experience as a board-certified ophthalmologist and is an expert LASIK laser eye surgeon. We invite you to take the first step towards better vision by contacting us today for a free LASIK eye surgery consultation.
Take the next step today and schedule your free consultation!
Dr. Tandon is Union City's premier LASIK surgeon and will walk you through the next steps towards achieving better, clearer vision.
"*" indicates required fields