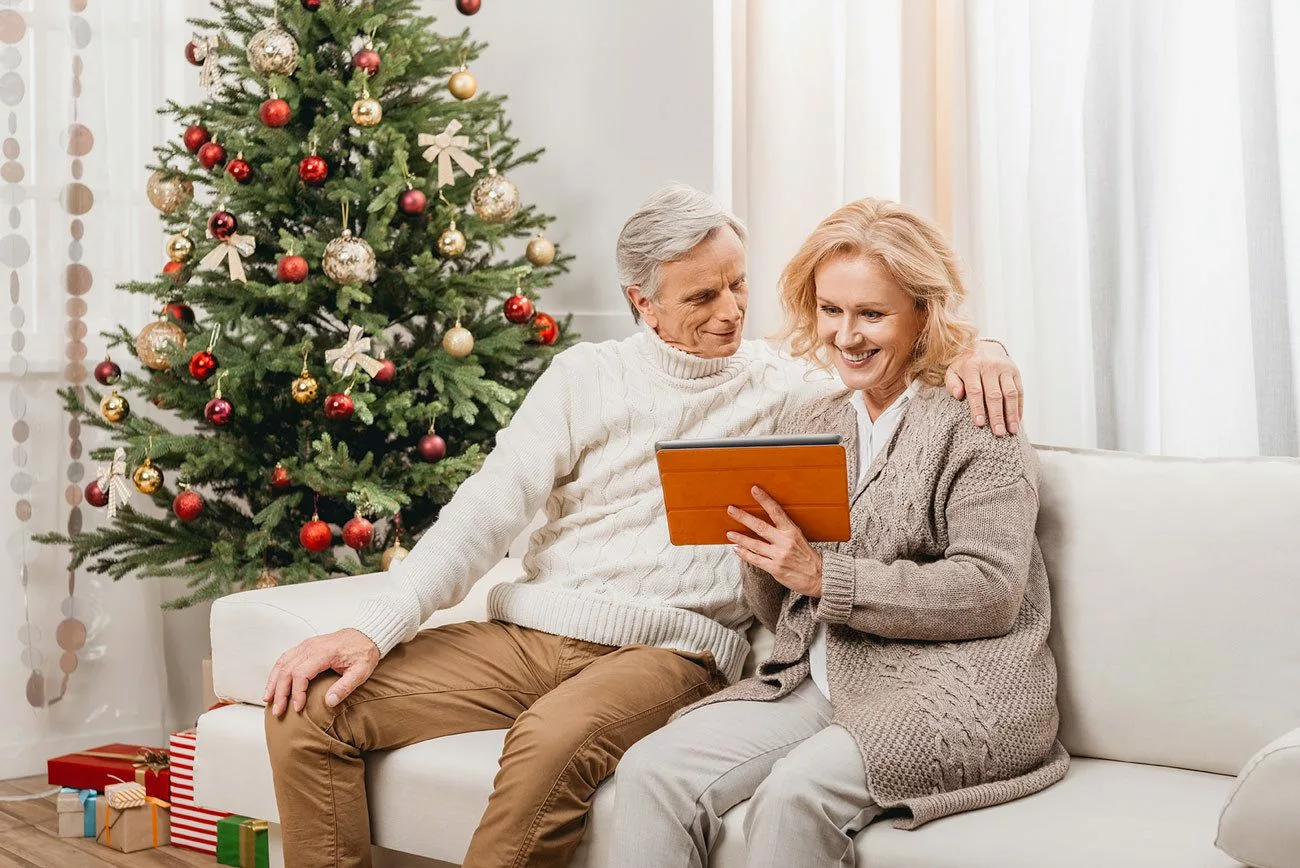 Get the Most Out of the Holiday Season with LASIK Laser Eye Surgery
More than 10 million people in the United States have enjoyed the benefits of LASIK surgery to correct their eyesight. Custom LASIK can correct reflective errors like myopia (nearsightedness), hyperopia (farsightedness), and astigmatism.
If you have been considering LASIK, but are worried laser eye surgery could put a damper on your holiday season, we have great news. LASIK surgery is an incredibly quick, outpatient procedure that only takes about 15 to 30 minutes and boasts a short recovery time as well.
Now is the best time to trade in your glasses and contact lenses for carefree, clear vision with LASIK eye surgery! In this article, we outline some of the biggest reasons why having LASIK now will make your holiday season that much brighter.  
Travel Lighter this Holiday
While glasses and contacts can be a great solution for vision correction, when it comes to traveling, they are just one more thing you have to remember. After LASIK eye surgery, you don't have to worry about which bag you packed your glasses in, or if you remembered your contact solution.
LASIK enables you to enjoy traveling more comfortably as well. On your next flight home to visit family you can enjoy one less thing in your carry-on, and even fall asleep without worrying about needing to take your contacts out. No fuss holiday travel – that's the best kind!
Give Your Budget a Boost
Vision loss comes with age, and is a natural part of life for many of us. As your prescription changes over time, you'll need to purchase new glasses and contact lenses. While it might be exciting to pick out a nice new pair of glasses every couple of years, these expenses can start to add up.
To some, corrective eyewear can feel like a never-ending recurring bill. Thankfully, custom LASIK laser eye surgery is effective, safe, and a much more permanent solution than contacts and glasses. Plus your cost is all upfront, so you save both money and time in the long run.
Avoid Winter Dry Eye Issues
Many people experience an increase in eye irritation like dry eye in the winter months due to the air being drier, and the increased use of indoor heaters. If you wear contact lenses, these weather changes will likely exacerbate this issue.
If you struggle with eye irritation or are sensitive to dry air, getting LASIK before the weather gets too cold is ideal. Plus, by the time allergy season rolls back around in the spring, you'll have one less symptom to worry about then, too!
Winter Fashion Made Easy
With the cold weather, foggy lenses can be a problem for glasses wearers. Not to mention that annoying glare in every holiday photo, and distracting reflection during video calls with family. With LASIK eye surgery, you won't have to worry about your holiday memories being interrupted by issues like these. Even better, many patients report experiencing an immediate boost in their self-confidence after LASIK.
Contact Neovision for a Free LASIK Consultation
With so many good reasons to get your LASIK surgery before the holidays, all that's left is making that appointment. At NeoVision Eye Center, our LASIK specialists can permanently correct your refractive errors and drastically improve your vision quality with one simple procedure. In a screening exam, a board-certified ophthalmologist can go over your health history and vision correction needs, and recommend the best treatment option for you.
We invite you to take the first step towards better vision by contacting us today for a free LASIK eye surgery consultation.
Take the First Step Toward Clear, Carefree Vision with LASIK Laser Eye Surgery
Dr. Tandon is Union City's premier LASIK surgeon and will walk you through the next steps toward achieving better, clearer vision. Schedule a free LASIK consultation at NeoVision Eye Center today.
"*" indicates required fields