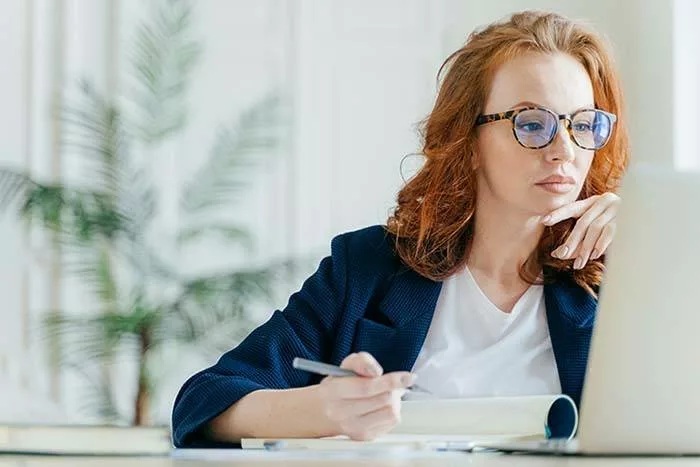 How to Choose a LASIK Surgeon in the Bay Area
LASIK laser eye surgery is the most commonly performed refractive surgery in the world. LASIK can eliminate your need for glasses or contact lenses and greatly improve your quality of life. If you have decided to have LASIK eye surgery, your next step is to find the best LASIK surgeon for your vision correction needs. It's important to choose a LASIK surgeon who is right for you so you can safely and comfortably reach your unique vision correction goals. Read on for some expert tips on how to efficiently choose the best LASIK surgeon for you.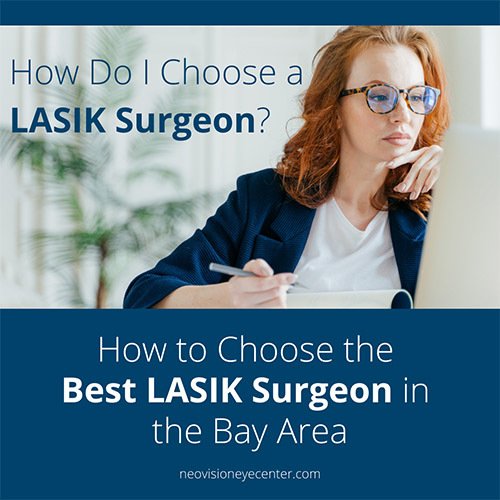 1. Ask for the LASIK Surgeon's Credentials
If you plan on having LASIK laser eye surgery, you will want to find a highly qualified ophthalmologist (eye surgeon) to perform your procedure. Board-certified ophthalmologists are medical doctors who specialize in the diagnosis and treatment of all eye and vision conditions. Their qualifying credentials should be made readily available to you and can be verified by medical organizations such as the American Academy of Ophthalmology.
Our medical director at NeoVision, Dr. Shobha Tandon, MD, Ph.D., is a highly trained and board-certified Ophthalmologist and LASIK surgeon with over 20 years of experience. She was even named as one of America's Top Ophthalmologists by the Consumer Research Council and voted "the Ophthalmologist of The Year".
2. Consider Their Experience with LASIK Eye Surgery
When searching for a LASIK provider you will want to ensure your surgeon has an abundance of experience performing the procedure. It is not uncommon for LASIK specialists to have performed over 10,000 LASIK surgeries in their time. But the number of surgeries performed will not always be enough.
You will want to entrust a surgeon who has a superb LASIK success rate in both vision correction and patient satisfaction. With over two decades of experience, Dr. Tandon has a 99% success and patient satisfaction rate for LASIK eye surgery.
3. Check Reviews from Previous LASIK Patients
A well-respected ophthalmologist and LASIK surgeon will be able to provide you with references. Their patient reviews should cover the entire experience including their interactions with staff, consultations, financing options, surgery, and their aftercare and recovery.
Hear what our patients at NeoVision Eye center have to say about their experience at our clinic and their LASIK eye surgery procedure.
4. Do They Offer the Best LASIK Options for Your Needs?
LASIK is not a one-size-fits-all vision correction procedure. Your ophthalmologist should be able to determine if you are indeed a good candidate for LASIK eye surgery through a comprehensive eye exam. If LASIK doesn't seem to be an appropriate solution to your vision correction needs, they should be upfront about what treatments would benefit you the most.
At NeoVision we understand that no two patients' needs will ever be identical. Every LASIK procedure will need to be tailored to best suit the individual needs of our patients. To help meet our patient's vision correction requirements and goals, we proudly offer custom LASIK surgery. With this advanced refractive technology, we are able to create a surgical plan that is personalized to your needs.
5. Get a LASIK Consultation
A LASIK consultation is your opportunity to visit the office, meet the team, and discuss your vision correction goals with the eye surgeon. If you feel uncomfortable or unsure about the practice or the doctor after meeting them, that could be a big indicator that you should keep looking.
We proudly offer all our Bay Area patients free no-obligation LASIK consultations at NeoVision Eye Center. You want to provide all our patients with the opportunity to learn more about the LASIK procedure and help you understand what you can expect.
Choose the Best LASIK Surgeon at NeoVision Eye Center and Get a Free LASIK Consultation
If you are looking for a LASIK surgeon in Union City, we invite you to take the first step towards better vision by contacting NeoVision Eye Center to meet with our board-certified ophthalmologist for free LASIK eye surgery consultation.
Providing the highest quality care to ensure our patient's comfort and safety is our number one priority at NeoVision Eye Center. Every person's journey towards optimal vision will be unique and our entire team is here to offer the individual support you deserve.