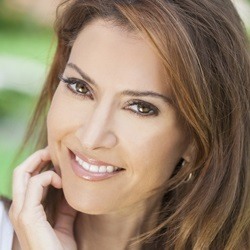 Cosmetic radio-surgery is an advanced technology used to treat a variety of skin conditions such as moles, warts and other undesirable blemishes. We at NeoVision use the latest technology to ensure safe and effective removal of moles, warts and skin lesions. Instead of using a scalpel, radio waves do the cutting.
The procedure is highly preferable over traditional techniques, because it produces wonderful results without any stitches, bleeding or pain. Patients can look forward to a fast recovery and can quickly resume normal activities following the treatment.
Cosmetic radio-surgery leaves minimal post-surgical marks, and the results are superior to more conventional and invasive methods of lesion removal.
Dr. Shobha Tandon uses Surgitron technology, which provides the best control and versatility on the market. It is also incredibly safe. Contact our Union City office to learn more about cosmetic radio-surgery.